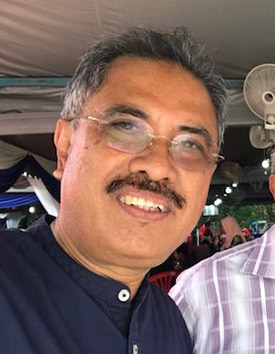 Brief Profile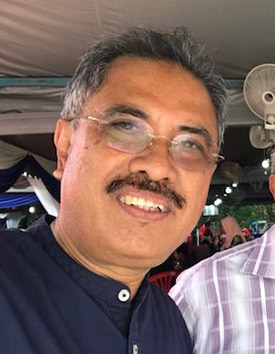 Name: Hj. Md. Pilus Bin Md. Noor
Designation: Dean
Department: Faculty of Architecture and Built Environment (FABE)
Academic qualifications:
Diploma in Architecture (LAM Part 1), Institut Teknologi MARA (ITM)
Bachelor of Architecture (LAM Part 2), University of Newcastle, Australia
Working Experience: 36 years
Editorial on Bachelor Of Science (Architectural Studies)
Can you give us an overview of this programme? When was this programme first introduced? How long is the duration of the programme?
Bachelor of Science (Architectural Studies) was introduced in 2009 and was accredited by Lembaga Akitek Malaysia (Board of Architects) in 2012. It is a 3-year programme.
Can you briefly tell us on what students will typically learn through this programme?
As Albert Einstein used to say " Education is not the learning of facts, but the training of the mind to think." Having said that, at IUKL students are well exposed to relevant skills, architectural knowledge that qualify them to fulfil the minimum requirements needed to become an Assistant Architect. In addition, the program also exposes students to various fields in architecture available for the next level of studies.
How many contact hours do students usually have in a week? What is the total credit hours for this programme?
The contact hour for each subject ranges from 2 -10 hours/week depending on the subject.  As Studio Design is the core subject, its contact hour is 10 hours per week. The total hours required to complete the course is 122 credit hours.
Can you describe a typical week for a student in this course?
(How much studying does a student do out of class? Do they work on projects? Do they work in groups? How do they prepare for class?)
IUKL operates on 3 Semesters System which comprises of 1 short semester  (7 weeks) and 2 long semesters (14 weeks). Students are advised to take not more than 3 subjects (7 credit hours) during the short semester and not more than 6 subjects (18-19 credit hours) during the long semester. By abiding to this ruling, students have ample time to study and do assignments  either in groups or individually. Students are trained to be a good team player and manage their time efficiently.
Are there specialisations for this degree? If yes, what are they?
This course trains students to be an Architect with a flair in architectural design and related relevant skills.
How are students assessed? How many exams and assignments would they have in a typical semester?
In principle, students are assessed through course work, tests and exams. There would be an exam at the end of every semester. As for the Studio Designs, students' works are assessed not only by lecturers but also by a panel of external examiners from industry and other institutions.
Do students undergo an internship? For how long? Which semester? Does the college assist students in securing an internship?
Students go  for internships of 12 weeks once they are in the third year or Semester 7. The university will assist students to secure an internship.
In your opinion, what type of students would be most suited for this programme?
(Please elaborate on the interest and skills students should have to enjoy and  perform well.)
Students who are imaginative and possess artistic skills and have an interest in arts and philosophy would be most suited for this programme. In addition, students who can work independently and as a team would  excel in their studies.  One of the effective learning concepts is peer learning and this demand a lot of interaction. In short, there is a saying "Hard work beats talent when talent doesn't work hard"
Why should students choose IUKL to pursue this course?

Accredited by Board of Architects Malaysia (Lembaga Arkitek Malaysia, Part 1)
Competitive fees
Experienced and teaching staff from various specialisations
Students have won awards in local and international competitions
There is no issue about employment after graduation

What advice would you give a first-year student?
Commitment and good time management. Never give up!
What is the job prospect like for graduates of this course? What are some of the careers graduates can pursue with this degree? Can you give us some examples of industries or companies that have hired your graduates?​

Assistant Architect in architectural firms or project management companies.
With a qualification of Bachelor of Science (Architectural Studies) (LAM Part 1), student can pursue to Master of Architecture (LAM Part 2) followed by PhD.
With this qualification students can also join big corporation like housing developers and construction companies,  factories, banks, oil & gas  companies, municipal councils, land office and other government agencies  & GLCs.