IUKL which was established in 1998 is the focus of Kumpulan Ikram's tertiary education activities. Here is the chronology of events that have led to the formation of one of the most renowned tertiary education institutions in Malaysia.
Brief History
1997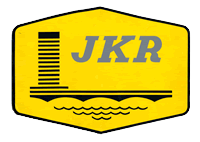 The Research and Training Institute of the Public Works Department, Malaysia (IKRAM) was privatised and became known as Kumpulan Ikram Sdn Bhd (KISB). KISB inherited Ikram Park and IKRAM's distinctive features and strengths.
1998

Ikram College was established and made the focus of KISB's tertiary education activities to nurture the leaders of tomorrow.
1999
YAB Tun Dr. Mahathir bin Mohamad (4th Malaysian Prime Minister) officiated the opening of Ikram College.
2001

Ikram College had its name changed to Ikram College of Technology (iCT) to further strengthen its niche in the provision of technology and infrastructure based programmes.
2003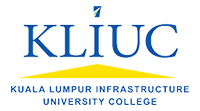 On 13th September 2003, iCT was upgraded to a University College status with a new name; Kuala Lumpur Infrastructure University College (KLIUC).
2004
YAB Tun Abdullah bin Haji Ahmad Badawi (5th Malaysian Prime Minister) officiated the opening of KLIUC.
2012

KLIUC is upgraded to a full-fledged University. With this advanced educational standing, only one name can reflect its strength: Infrastructure University Kuala Lumpur (IUKL), and the rest is history.
Present