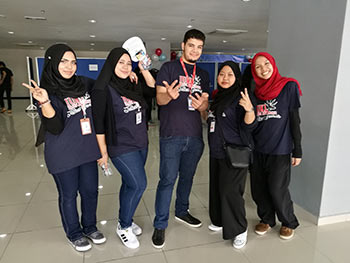 On 18th January 2017, the students of Mr. Mohd Hellis' Managerial Communication class joined forces to organize the IUKL Radio Announcer Talent Search. Although it was initially aimed at fulfilling the requirement of their course, they flexed their brain muscles to apply the skills and knowledge gained in the lectures to produce a fun-filled and exciting event that everyone enjoyed tremendously.
The event held at the Gallery, Block 11, showcased the talents of the aspiring announcers. The Managerial Communication students ensured that the event went on smoothly and that the audience were comfortable. The university block was surrounded by an aura of excitement and amusement as the search for the best radio announcer went on inside the gallery.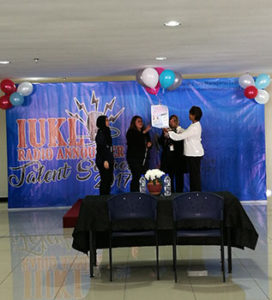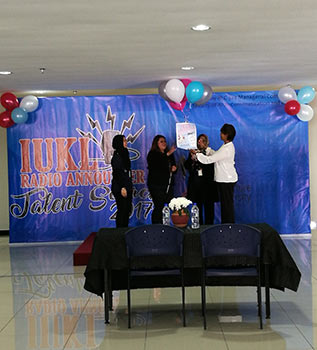 The organizer of the event, Mr Mohd Hellis Bin Mohd Som, a lecturer from the Faculty of Arts, Communication and Education (FACE) said that the objective of the event was to expose the students to media work as well as allow them to dip their feet into the field of digital media as FACE is planning to offer a programme in Digital Media soon.
"This is our first step towards the implementation of our new programme, so that's why I came up with this creative event in collaboration with iM4U fm", he said.
The winner of the IUKL Radio Announcer Talent Search, Muhammad Hanif Md Yunos was awarded a hamper and a certificate that will put him a step above the rest for his future in the media industry.
The event was well-supported by students and lecturers from the various faculties.