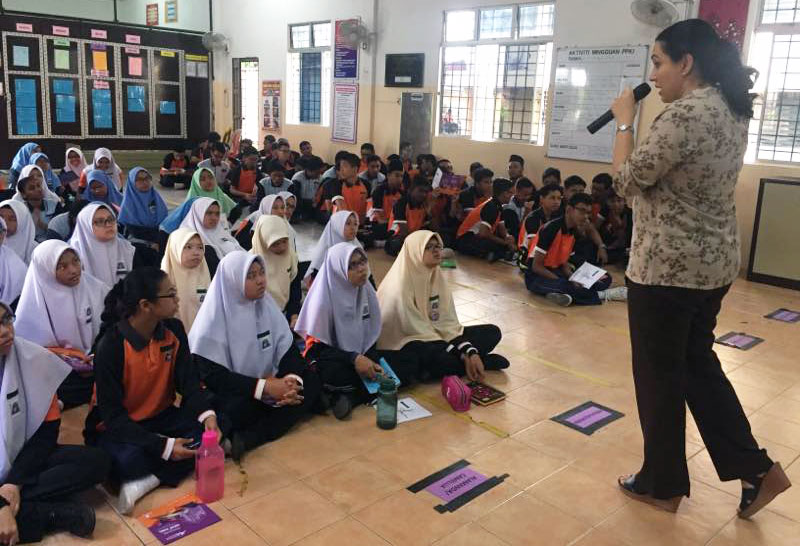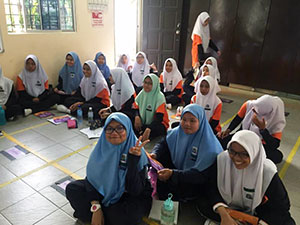 The Department of Language Studies, Faculty of Arts, Communication and Education (FACE), IUKL conducted an English Language Camp on April 11th, 2017 for 150 Form Five students of Sekolah Menengah Kebangsaan Jalan Reko (SMKJR). The Head of the Language Studies Department, Ms. Pramita Kaur Sidhu, began the half-day event with introductions of the department's members of staff, the programmes offered by the department and elaborated on some of the events that have been organised by the faculty.
At the camp, students were asked to form groups for the exciting language activities. Lecturers from the Language Studies and Education Departments including three IUKL students from the Language Studies Department facilitated the groups. The school teachers were also present throughout the activities.
The objectives of the camp were to introduce IUKL and FACE to the students and staff at SMKJR, to share more information about the English language, communication and education fields, as well as to enhance the students' interest in language proficiency.
A token of appreciation was presented to the students for their participation. The event ended with a photo session and thank you speech by the school's counsellor to the IUKL team.