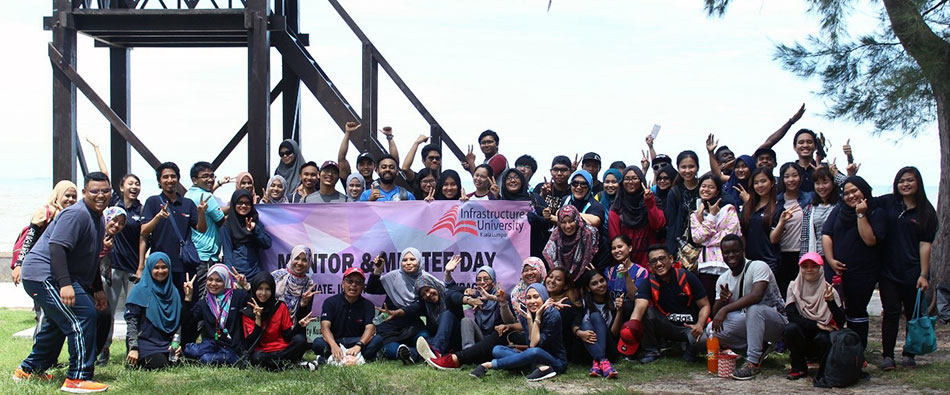 The Department of Accounting and Finance, Faculty of Business and Accounting (FBA), Infrastructure University Kuala Lumpur (IUKL) organized the Mentor Mentee Day on 21 April, 2017 at Pantai Morib, Selangor. Themed "We Care, We Share" the programme served as a good platform to strengthen the relationship between the students and lecturers. Another objective of the programme was to motivate the students, especially those in Academic Probation 1 and Probation 2 by stressing on the importance of succeeding in university through the active pursuit of knowledge. The programme also served to highlight IUKL's commitment to promoting students' welfare and academic progress.
The event which lasted from 7.30am to 12.30pm involved 12 lecturers and 56 students from the following programmes: Bachelor of Accountancy (Hons), Bachelor of Business Administration (Hons), Bachelor of Science (Hons) in Economics and Finance and Diploma in Accounting.
En. Anasir started off the programme with a motivational talk which was followed by group activities. The students and lecturers were divided into eight groups for a series of games including "The Longest Journey", "Safe Your Kingdom", "Fragility Test", "Speedy Machine", "Submit Assignment" and "Tug of War" champion. After the games, the lecturers and students had lunch together, and the group reached IUKL at 3pm after a stop at Banting for Friday prayers.