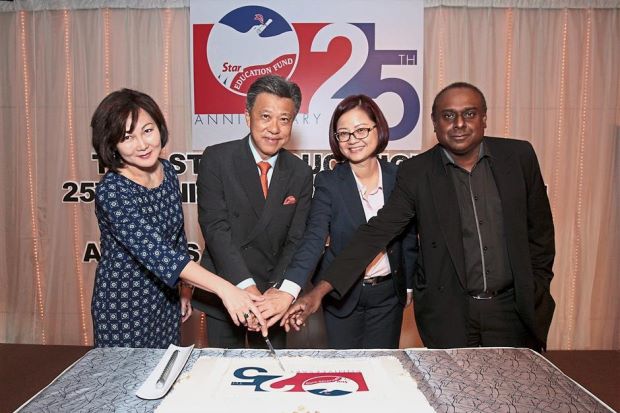 The Star Education Fund celebrates its silver anniversary by transforming the lives of its scholarship recipients together with its partners-in-education
SHE is living a dream made possible by the Star Education Fund and Royal College of Surgeons in Ireland (RCSI) and University College Dublin (UCD) Malaysia Campus (RUMC).
Apologising for not being able to be there in person to accept her certificate, Chan Shu Chen who received a scholarship to study medicine, instead sent greetings from Ireland.
She was being shown round her college by a senior when it was pointed out that Deputy Prime Minister Datuk Seri Dr Wan Azizah Wan Ismail's name was etched on the Gold Medal board.
"It struck me that I'm here in a prestigious college that was once attended by our Deputy Prime Minister. "I was only able to dream of this back then. Thank you for making my dreams come true," said Chan, 19.
As she donned the coat during the White Coat ceremony, she said one of the lines of the RCSI Declaration on maintaining respect for human life made its impression on her that she would soon make a genuine difference in people's lives.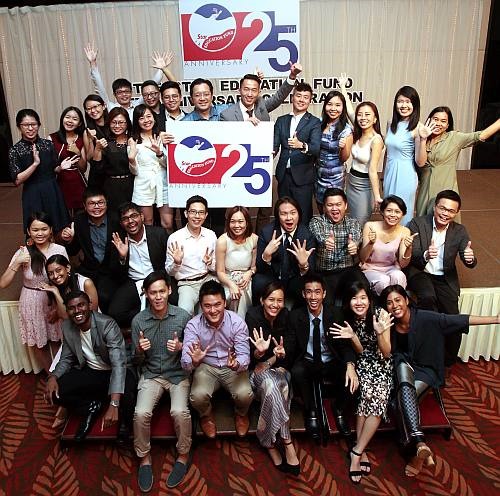 "Words can't stress enough how much I appreciate the assistance the fund and RUMC have provided me.
"To the Star Education Fund, congratulations on the 25th year of giving back to the community. Just like my life, many lives have been impacted for the better," she said in an e-mail from Dublin.
Ting Yin Ai is no stranger to hard work and shouldering responsibility.
As a seven-year-old washing dishes at her aunty's stall, the Bachelor of Science (Architectural Studies) student at Infrastructure University Kuala Lumpur recalls learning about the importance of perseverance. "When I was 14, I worked as a part time waitress. Since then, I've been helping out with the family expenses while studying.
"When I was younger, I felt that life was unfair but I now realise that these hardships have given me skills to overcome life's obstacles," added the 22 year old.
The science student was drawn to architecture because it gives her the opportunity to be creative.
"I enjoy drawing. In architecture, late nights are the norm.
"My course mates and I were only functioning on two hours of sleep the last three days because we were busy designing a modern home for Rapunzel. But it's okay, because I find such projects interesting," she said.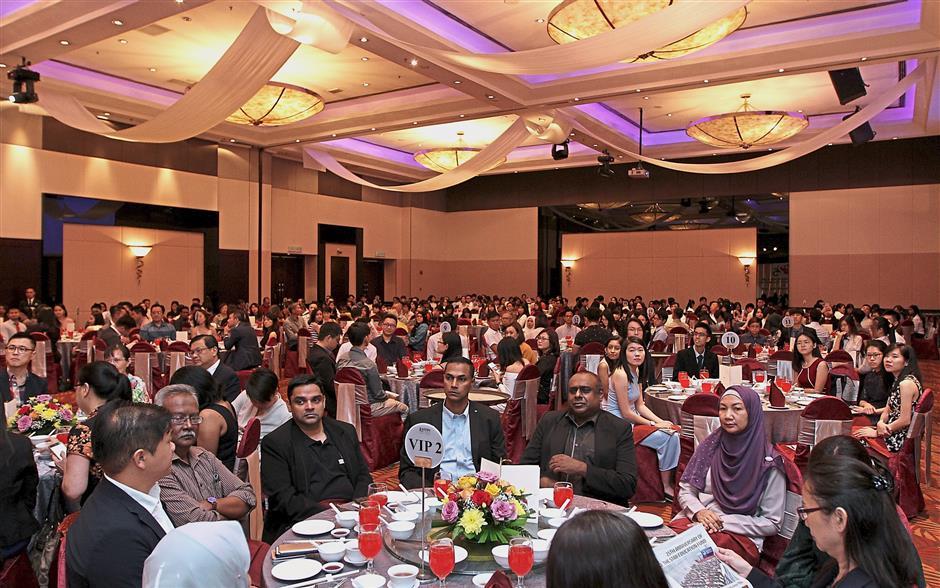 Brandon Quek, 21, will be the first in his family to graduate with a degree, thanks to the fund.
Describing it as "everything I imagined it to be and more", the Malaccan started studying for his Bachelor of Arts in International Relations at University of Nottingham Malaysia last month.
When his parents divorced, the realisation hit that there were many shortcomings in the system when it came to helping single parents.
"I want to work towards improving the livelihood of Malaysians. Talk is cheap. You can be a keyboard warrior or you can engage with the system.
"That's why I'm interested in policy-making and international relations," he added.
Aqilah Mazlan, 19, who is from Perak is studying for a degree in electronic engineering at Multimedia University. She will be specialising in nano-technology.
Her parents are both pensioners.
Growing up, she recalls listening to her engineer brothers talk about the industry and she was intrigued.
"They told me it was a job more suited for men but it didn't dampen my interest.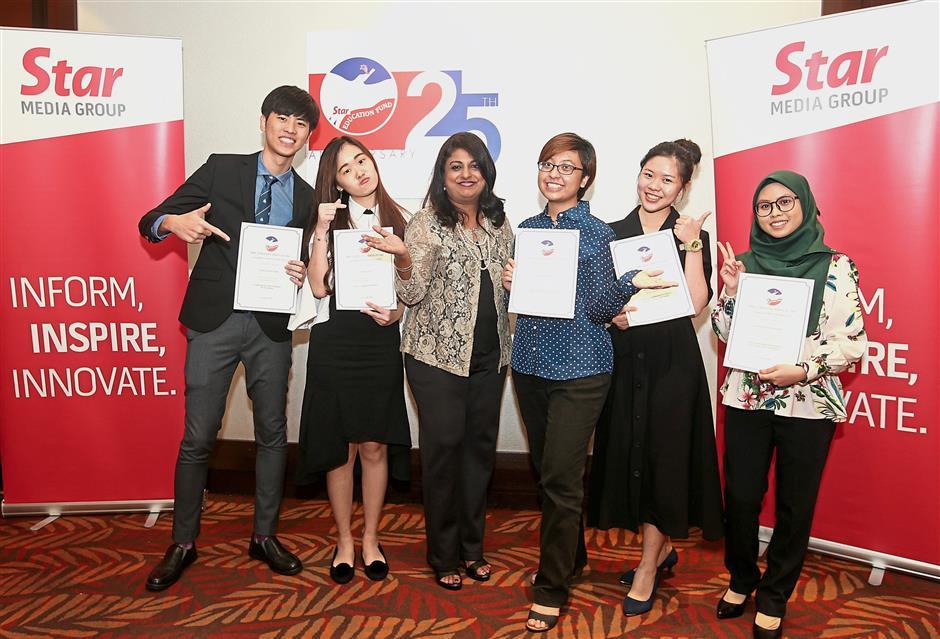 "My dream is to do a doctorate in the field and become a researcher," she added.
For Sylvester Krishnan Tarel, 20, the scholarship was a dream come true as his mother suddenly became the sole breadwinner of the family when his father passed away last year from a heart attack.
He had also been working to support his family when his father became seriously ill in 2016.
His mother's financial burden about supporting his studies have been eased with the scholarship.
"I prepared myself for the interview but when I entered the room, I basically forgot everything," he said, adding that he has started his Diploma in Communication and Media at KDU University College.
Information Systems student Athira Zuhaira Ahmad Yusri, 19, who has started her studies at Sunway University, said she hopes to achieve her dreams of becoming a data scientist.
"There is a lot of talk now about Industry 4.0 and how data scientists are needed to cope with information," she added.
Medical student Yee Shermaine is determined to help her autistic brother.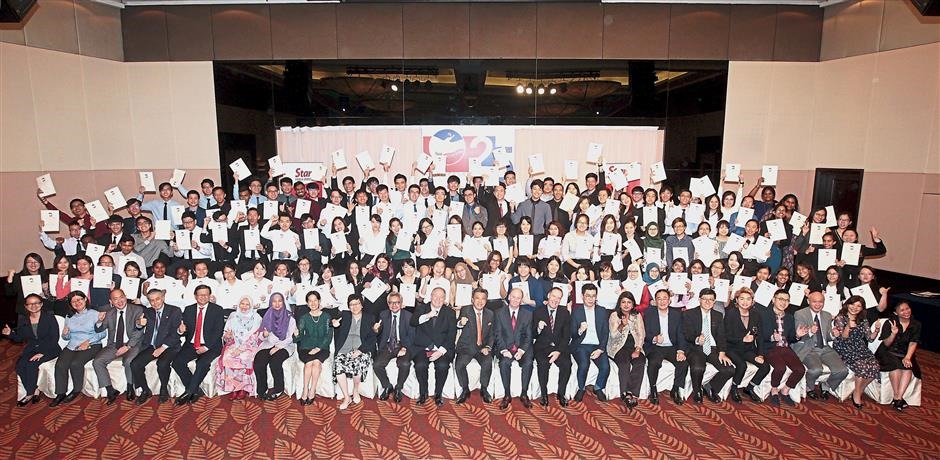 The 20-year-old lass is grateful for the chance to study medicine at Quest International University Perak.
Her mother is a part-time beautician while her father is a full-time caregiver.
"My elder brother is 21 but because he has Attention Deficit Hyperactivity Disorder, he is very child-like. I also have a younger brother who's still in school.
"Financially, it's a strain on my parents so this scholarship means a lot to us," she said during the scholarship presentation ceremony and silver anniversary celebration last Saturday.
Yee, who started her course in May, is enjoying her studies despite having to be away from her family in Kuala Lumpur.
"I want to be a cardiothoracic surgeon and I'm willing to work hard for it," she said.
Theebathacaiyani Armugom had been struggling most of her life to fund her studies.
"My mother just started a small hawker business to help my father who repairs televisions for a living," said the 20-year-old from Perak.
"I've always tried to excel in my studies because it is a way to get financial aid," she said.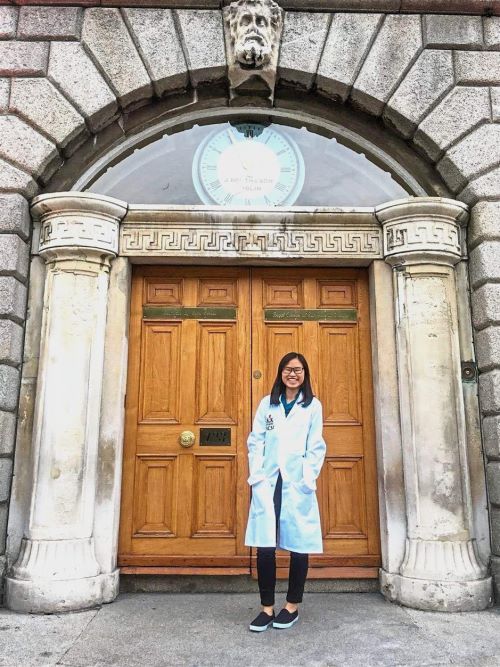 Theebathacaiyani said she was ecstatic when she found out she was a recipient to continue her Bachelor of Social Science in Psychology at Tunku Abdul Rahman University College.
Chan, Ting, Aqilah and the other deserving students got their chance to further their tertiary education through RM9mil worth of scholarships at some of the country's top learning institutions thanks to the fund's 31 partners-in-education.
This year, three more universities – Monash University Malaysia, University of Reading Malaysia and RUMC – have joined as partners.
How it all began
The Star Education Fund was launched on March 24, 1994 by the late Tan Sri Dr Sulaiman Daud who was Education Minister at the time.
Since then, the fund has helped some 4,000 students with RM127.4mil scholarships awarded.
The fund is divided into two tiers. Tier One scholarships are awarded by Star Media Group Berhad while Tier Two scholarships are sponsored by local educational institutions.
Star Media Group Bhd managing director and chief executive officer Datuk Seri Wong Chun Wai said RM9.4mil worth of scholarships were awarded to mark the Star Education Fund's 25th anniversary celebration on Oct 6.
"In the 1990s, The Star established itself as a dominant player in the print media scene which gave us the opportunity to extend our influence into areas that needed public support and attention.
"One such area was education. The Star Education Fund was a way for us to support and give young talents a good start to the future," he said during the scholarship presentation ceremony and anniversary celebration.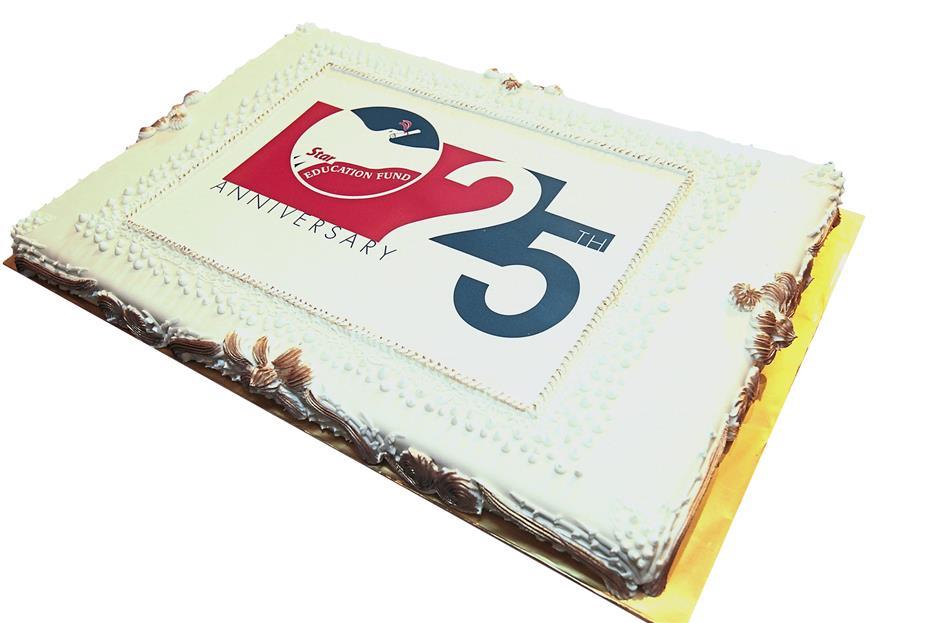 Thanking the group's partners for their dedication and commitment, Wong said UCSI University has been with the fund since day one.
UCSI University founder and university council chairman Datuk Peter Ng said: "UCSI University is proud to partner with the Star Education Fund as both organisations are committed in their joint mission to empower deserving students with the transformational power of education."
"We've had many outstanding scholars over the years," he added.
Recapping the lengthy partnership, Ng said the synergy has been fruitful, adding that he was keen to collaborate further in other areas.
"I'd like to congratulate the Star Education Fund on its milestone. Twenty five years of impact translates into thousands of lives changed.
"We are happy with everything we've done together and we look forward to greater things in the future," he added.
The fund's top contributors are Sunway University, University of Nottingham Malaysia, Quest International University Perak, UCSI University Trust, University of Reading Malaysia and RUMC.
Wong said education is a much sought after commodity, and for many, critical to a successful future.
"Malaysia is blessed with so many young talents. We must continue to help pave the way for them," he said, adding that the Star Education Fund is an enabler that connects capable young talent with quality institutions that are able to nurture and harness their capabilities.
"The achievements we can share today would be impossible without our dedicated partners-in-education. Together, let's make the next 25 years even more extraordinary," he said.
To mark the anniversary, previous scholarship recipients were invited to a luncheon in Petaling Jaya.
Wong said the fast-growing alumni is testament to the success and impact of the fund.
"Our alumni are movers and shakers of the nation. Keep up the good work. Maintain the same hunger and drive for excellence. You will go far.
"As long as we keep hearing of your great success stories, we know that the fund is on the right track," he said.
Star Education Fund manager Susanna Kuan thanked all partners, alumni, parents and this year's recipients for making the time to join the celebration.
"We contacted our alumni through social media, e-mail and phone calls to those we're in contact with and others who attended our 20th anniversary.
"The response started coming in and quite a number of our alumni also wrote to congratulate us on our silver anniversary and wished they could attend as many are now working in the United States, United Kingdom, China, Indonesia and Singapore," she said.
Star Media Group Bhd chief special projects officer June Wong, chief revenue officer Lydia Wang and people department general manager Terence Raj were also present at the celebration.
Source: The Star Online