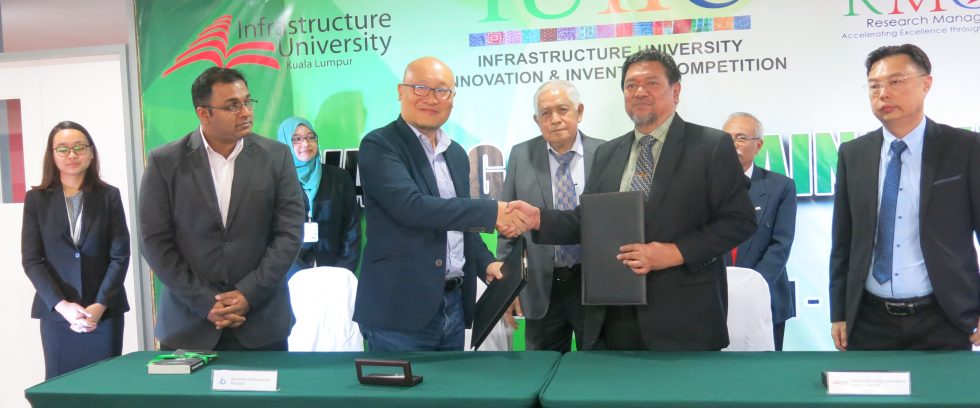 KUALA LUMPUR:  Local universities should collaborate with industrial partners and private companies to produce new and innovative products that are derived from academic research.
Chairman, Board of Governors, Infrastructure University Kuala Lumpur (IUKL), Tan Sri Dr. Hadenan Abdul Jalil said, the government encourages universities to find sources of funds to conduct research and innovations.
"A university can generate income by licensing the Intellectual Property (IP) of a product," said Hadenan to Malaysia World News (MWN) after launching the Infrastructure University Innovation & Invention Competition (IUIIC 2017) with the theme "Innovating for Sustainability" at the Gallery, Block 11, IUKL on Wednesday.
Thirty-eight teams comprising of students and lecturers from various faculties had showcased their innovative projects and products which were evaluated by experts.
For IUIIC 2017, the Best Invention Award and a gold medal went to the Faculty of Architecture and Built Environment (FABE) with their project "Development of Solar Powered Bamboo Catamaran" while "Next Generation Biomolecule: The Synthetic Antibodies" project  from Faculty of Applied Science and Foundation Studies (FASF) won the Best Innovation Award and a gold medal.
Meanwhile, Mohd. Arifudin Hasmanudin from the Faculty of Arts, Communication, and Education won the Best Pitch Award.
IUKL President & Vice Chancellor, Prof. Dr. Roslan Zainal Abidin in his opening speech said, today it is not enough to just innovate but more importantly to innovate sustainably.
"There is an urgent need to revisit the triple P philosophies of Profit, People, and Planet.
"Sustainable innovation involves bringing into common usage the ideas, concepts, practices, and products that contribute to the economic viability, social cohesion, and ecological environment. In short, we need green innovations on a massive scale. We need it today and not tomorrow," he said.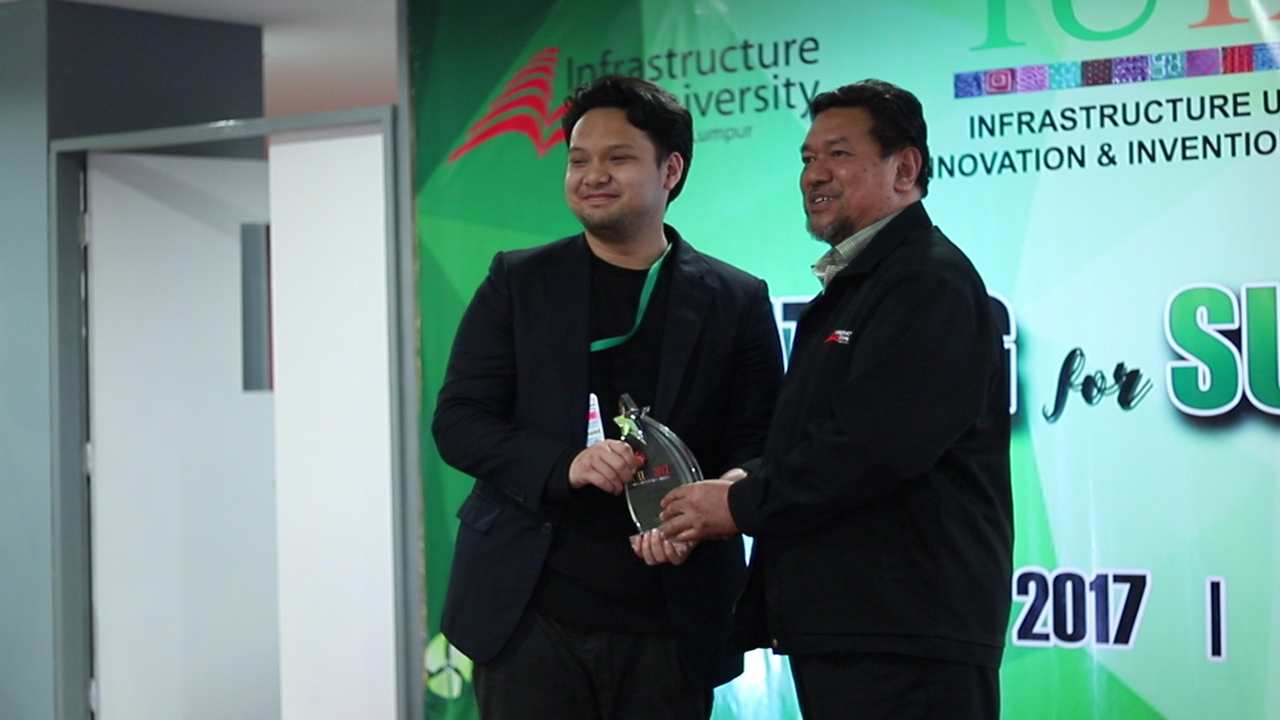 "Innovation is also about creating new economic value through collaboration and networking. Today IUKL is signing a MoU on research and commercialization with a biotechnology company specializing in green innovations such as biosensors that are used for a diverse range of applications such as diagnostics to environmental monitoring," he added.
"I like to thank Mr. Tang Kok Mun, CEO of Biogenesis Technologies Sdn. Bhd. for his confidence in IUKL as his research partner for advance biomaterial," he added.
Roslan also mentioned that IUKL will soon be signing MoUs with various governmental agencies to do research on river engineering, landslides and flood prediction and control & disaster management.
"This shows that IUKL's propriety knowledge on soil and water modelling systems, green building development and efficient energy designs, clean renewable energy solutions, water resource engineering and advanced biomaterial development are testaments to the university's strength as a leader in sustainable innovations in Malaysia," he said.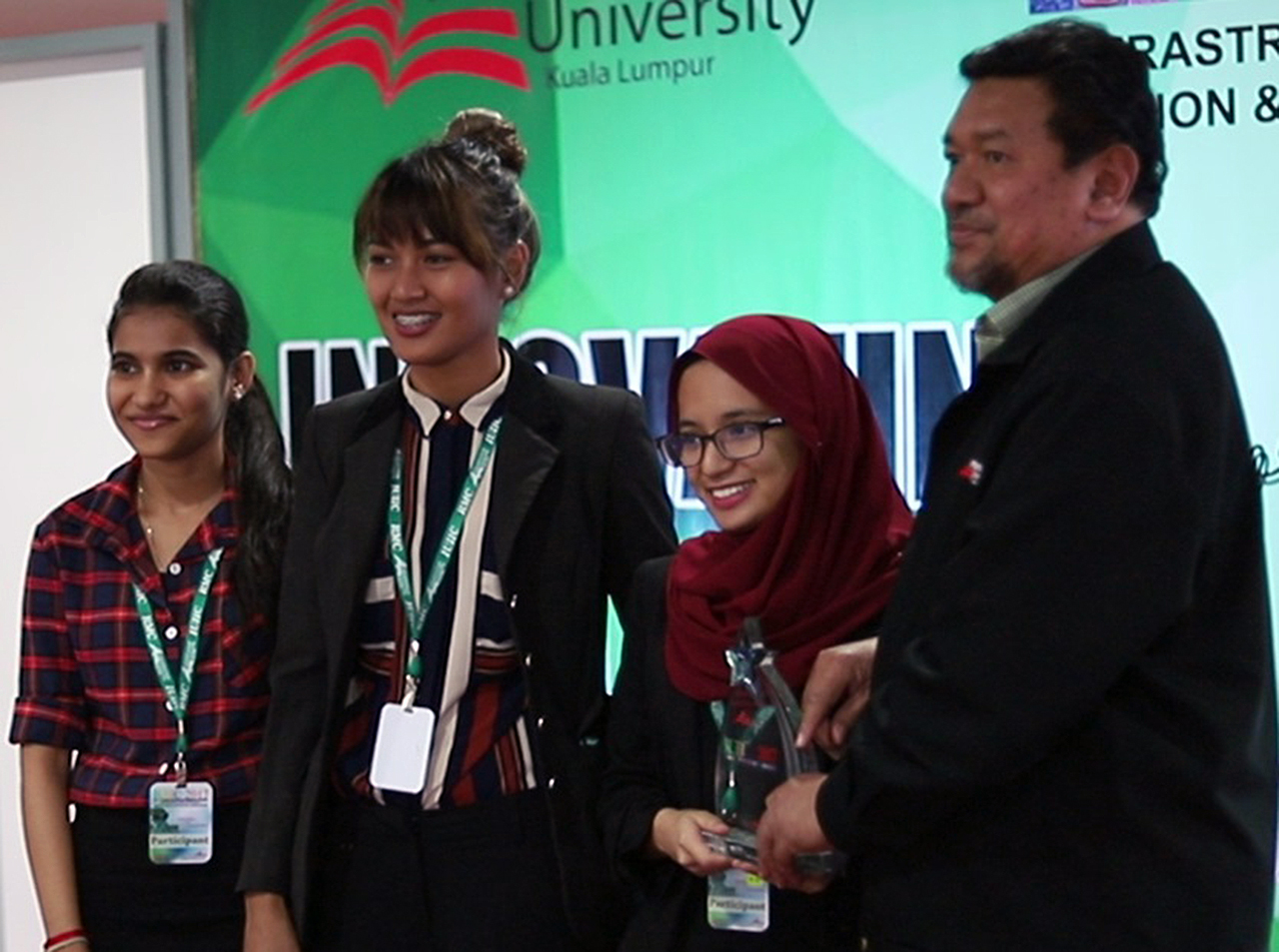 Meanwhile, Director Research Management Centre, IUKL, Dr. Samson Soon said, he is trying to get some commercial funds from the Ministry of Science Technology and Innovation (MOSTI) apart from applying the IP for"synthetic antibodies"- a research product of IUKL.
"Our commercial partner is ready to utilize the biosensor technology, for example, to detect pollutants by just dropping a liquid sample onto the sensor system," he added.
He also told MWN that the product will undergo a patent filing process before it goes for commercialization.
Source: Malaysia World News