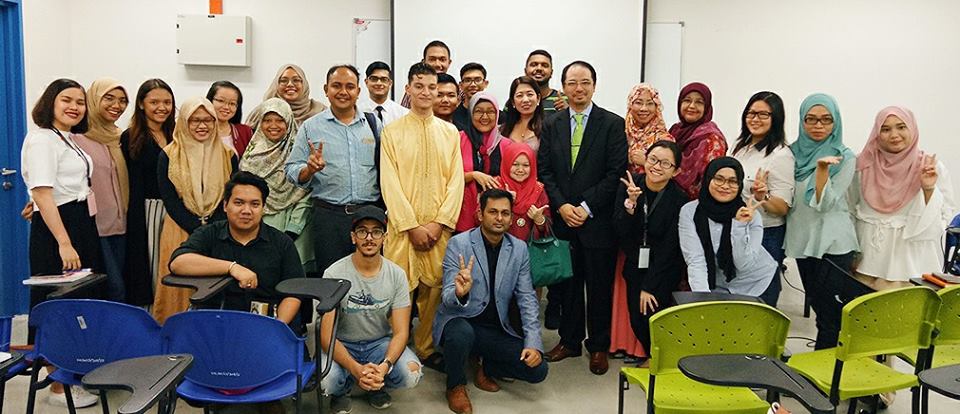 On 21st December 2017, a professional talk titled "Intercultural Communication in Action" was organized by the Faculty of Arts, Communication and Education (FACE). The speaker was Dr. Raymond Cheng, a multi-doctoral holder with over 25 years of experience in the fields of global business intelligence and cultural marketing. Dr. Raymond Cheng, an Oxford University alumnus, is currently attached to the School of Humanities and Languages, Caritas Institute of Higher Education, Hong Kong.
The talk kicked off with a speech from the Executive Dean of FACE, Prof Faridah Ibrahim expressing her gratitude to Dr. Raymond Cheng for his presence in IUKL. She also reminded the participants on the importance of intercultural communication and international networking, especially in the current global world. The talk went on for an hour with Dr. Raymond's enthusiastic and powerful presentation on how intercultural communication is penetrating the global market, affecting real life brand equity and marketing. The talk was attended by more than 20 students and academicians from IUKL, as well as guests from Universiti Kebangsaan Malaysia and Universiti Putra Malaysia.
The Question and Answers session saw many participants asking practical questions on bridging cultural gaps, especially in the workplace. The session ended with Prof. Dr. Faridah Ibrahim giving a token of appreciation to Dr. Raymond Cheng.