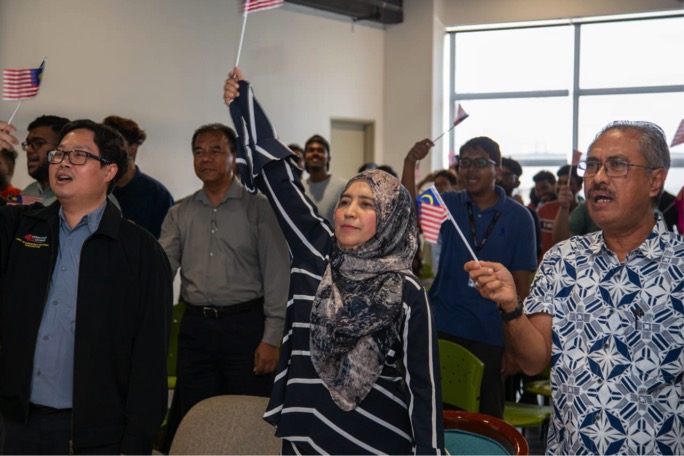 On 29th August 2023 at Infrastructure University Kuala Lumpur marked a memorable occasion that resonated with the spirit of unity and diversity. The event brought together students and staff from diverse backgrounds, all joining hands to celebrate Malaysia's independence.
We enchanted melodies of traditional songs and watched the graceful movements of dance performances that showcased the rich cultural heritage of the nation by our Performing Arts Club ( @iukl.performingarts ). The day was not only about entertainment; it also tested our knowledge and patriotism through thought-provoking quizzes. It was a day filled with pride, joy and a deep appreciation for the unity that has been the cornerstone of Malaysia's success.
This Merdeka Day event truly exemplified the beauty of our multicultural nation, reminding us all of the importance of coming together to cherish our freedom and heritage.

Special thanks to STAM, SRC ( @srciukl ), and most importantly, our students, for making this wonderful day a success.