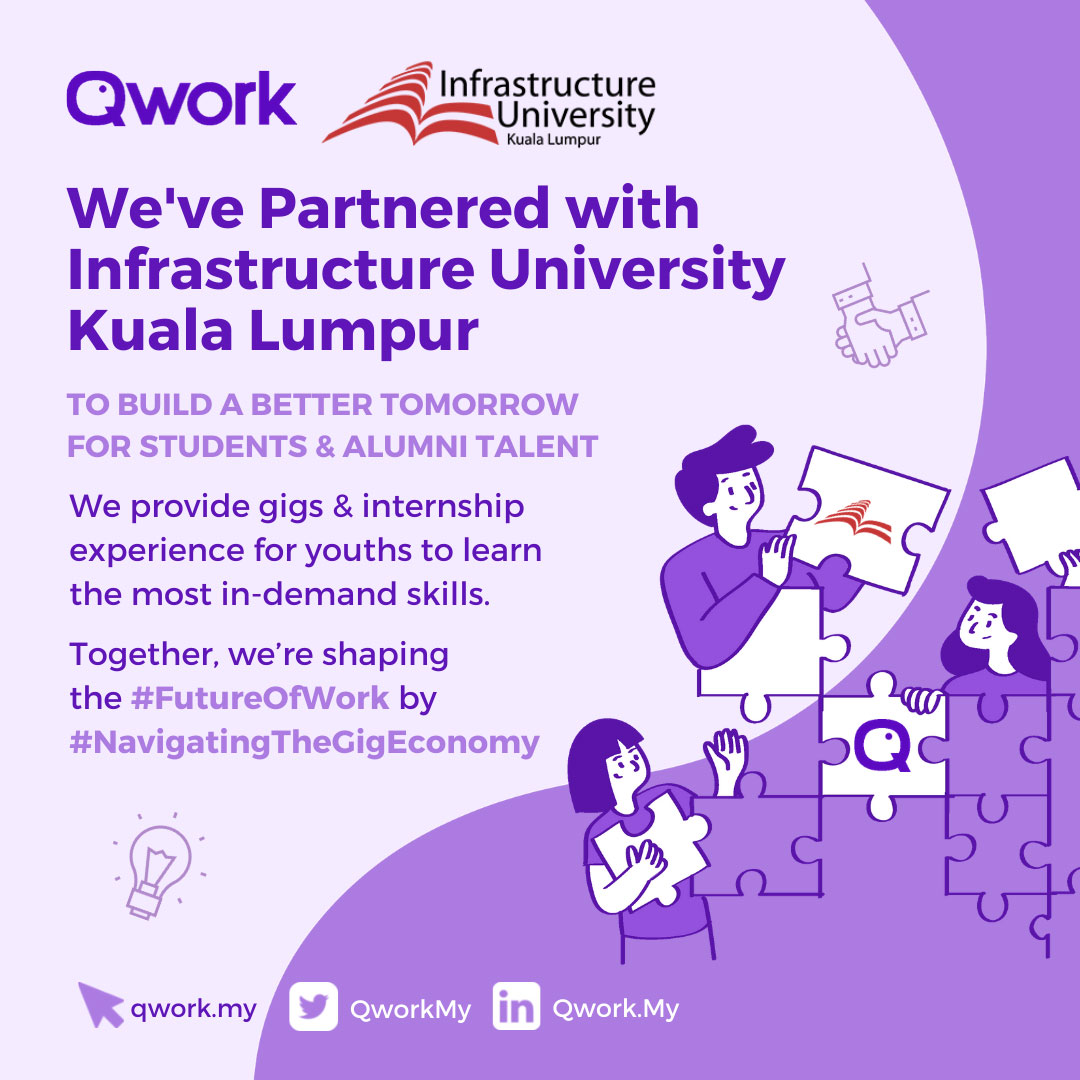 We are happy to announce that Qwork has formed a partnership with Infrastructure University Kuala Lumpur (IUKL).
Qwork is a community of giggers that is powered by a digital platform that matches the skills and work preference of next-gen talent to the dynamic manpower needs of businesses from various industries.
Qwork provides gigs and internship experience for youth to learn the skills most in demand.
Students and graduates can install the Qwork application and complete their profile for Gig Matching.
Students should use the referral code IUKL 2021 when signing up on the App and for all jobs requested.