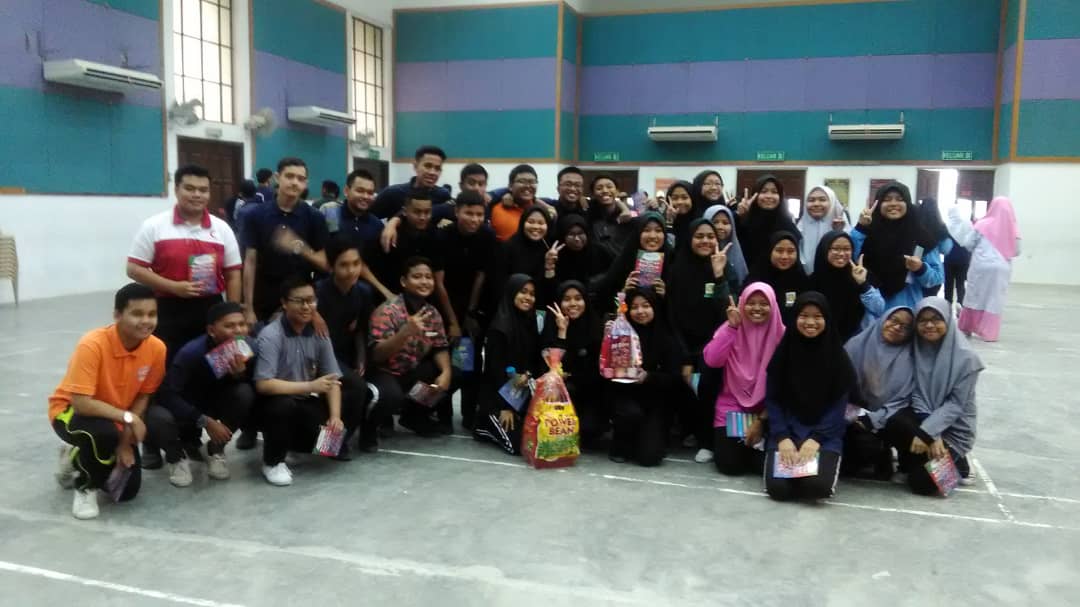 On 4th September 2019, 20 IUKL students from the Drug Abuse and Society (MPU 2333) course organised a drug abuse awareness campaign at SMK Bandar Seri Putra, Selangor. The campaign was organised in collaboration with Persatuan Mencegah Dadah Malaysia (PEMADAM). The objectives of the programme were to educate students about the harmfulness of drugs, and also to raise awareness about the social impact of drug abuse.
Fifty seven 16-year-old students participated in the programme. Upon arrival, the school counselors, Puan Azyanti and Puan Rohana, greeted us. In the campaign, a speech on drug abuse was delivered by Kapt. (B) Masuan Ali, a representative from PEMADAM. His speech covered various factors such as the influencer towards the drug abuse, the impact of drug abuse as well as motivational talk to enhance self-esteem among the students.
After the speech, IUKL students organized activities for the students (video show on drug abuse, draw and match game and Kahoot). The winners of the Kahoot game were given a token of appreciation by the organizer. The participants were pleased to gain information on drug abuse from the programme. The programme also gave the IUKL students the opportunity to develop outreach programme for the society.