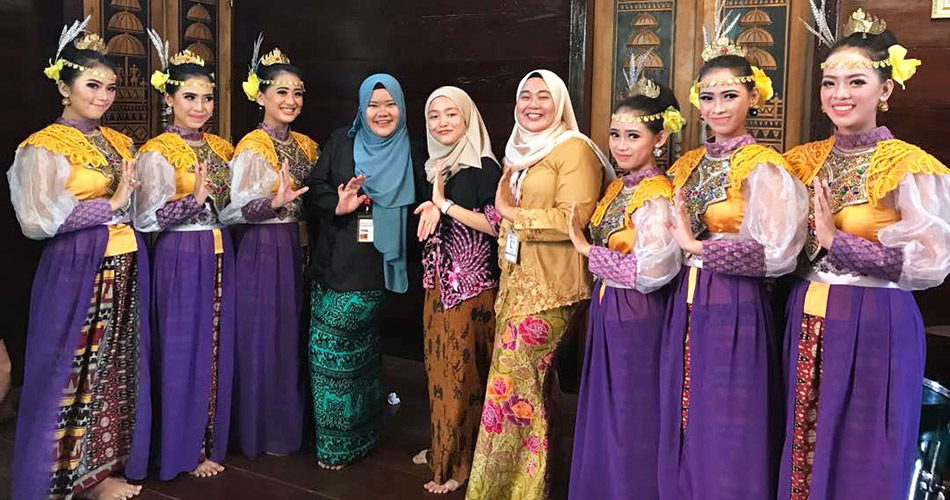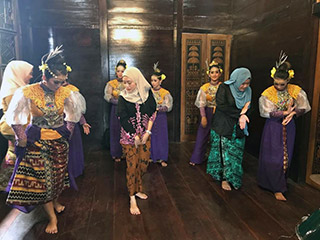 12 November – A delegation from IUKL comprising students and lecturers from the Faculty of Arts, Communication and Education (FACE) visited Universitas Teknokrat Indonesia (UTI) on a cultural exchange programme.
The delegation was headed by Prof. Dr. Siti Maziha Mustapha, Head of Education Department, Faculty of Arts, Education and Communication (FACE) and Norherizan Abd Moen who served as Project Manager.
The highlight of the programme was the students of IUKL sharing their knowledge with the students of UTI on the culture and heritage of Malaysia. The UTI students listened attentively as they had not heard of the unique cultural diversity of Malaysia.
"It was a great session and we felt so exited listening to the presentation. We enjoyed every moment and we also adore the IUKL lecturers", said Ilham Sudaha, Head of the Students Council.
The next day, the delegation went to Panti Asuhan Putri Azizah as part of the corporate social responsibility (CSR) project. There, IUKL donated stationery, food and clothes to the orphans. The President of the UTI Executive Council, Ricky Kurniawan also made generous donations.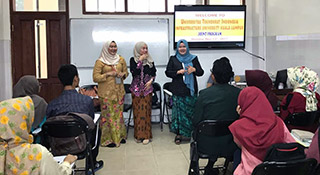 Describing the visit, Nur Izzati Mohd Izat, the vice President of the FACE Representative Council said: "It was a good experience for us as we got to know the kind-hearted people of Lampung. The orphans were delighted to receive us and happily chatted with us. That tender moment will forever be attached in our memory".
"Visits such as this is one fo the ways to foster and sustain the good relationship between IUKL and UTI. It is also a process of self-development for the students. Let's hope there will always be a two-way learning process for both parties in the future for the betterment of educational development", said Dr. Mahathir Muhammad, Deputy Rector of UTI.