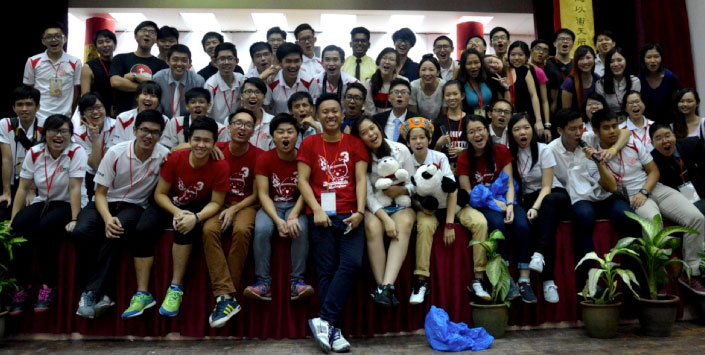 The curtain for Moonlight Serendipity has officially fall on 17th September 2015!
This time's Mid-Autumn Festival celebration has kindled one's love towards their family. As the event Organizing Chairman, Mr Ng Jia Xian said, "Home, has always been one's safe place. If there's no home, attainments will just be like an illusion. For this reason, we hope the moonlight shone by this Mid-Autumn Festival will bring about a delightful reunion for everyone."
The event was attended by several local and private universities, such as UM, UKM, UTeM, UTHM as well as UTM, besides guests from the university itself.
The event for this year is much bigger compare to previous year as the event was held at 2 locations together, which is the Multipurpose Hall and Marketing Garden of Infrastructure University Kuala Lumpur. The marketing garden was beautifully decorated with alluring lights and colorful handmade lanterns, giving out a stunning ambience of Mid-Autumn Festival. Culture booths on celebration of the festival for other countries and snack booths are set up for guests to revel in.
Besides that, there are several invited performances from other universities and private organization such as New Era University College's iCool, MMU's Chinese Language Society, Orchestra Traditional UKM and more. The opening performance of ancient plays according to Dynasty Qing has received numerous positive responses.