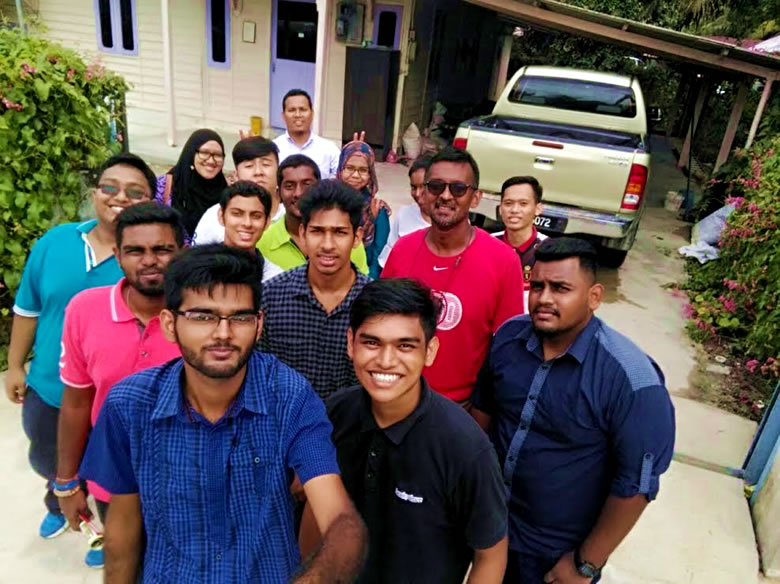 Students' field trip is a key component for Diploma in Agricultural Science (Plantation Management) students. The objectives of this field trip are to understand and familiarize with the current instrumentation and technology in the field of oil palm plantation, to understand the current researches in oil palm industry and also to see a prospect in this field. On Wednesday, 7th September 2016, 11 students and 3 lecturers from IUKL, Faculty of Applied Science & Foundation Studies went to Ladang Periasamy, Teluk Intan as a fulfilment the requirement for this programme.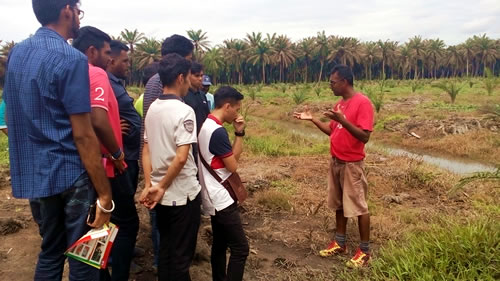 Ladang Periasamy is located at NO. 119A, Jalan Changkat Jong, 36000 Teluk Intan Perak. The owner is Periasamy S/O Sithambaram Pillay. The company's business activities are cultivation and processing of palm oil, providing, supplies and rental agricultural machineries and equipment.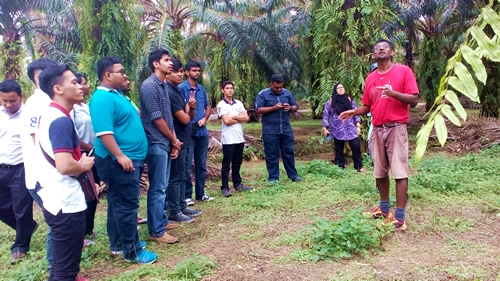 Last but not least, through this educational visit & hands-on experienced by students, its help a better understanding about the real picture of oil palm estate and managing plantation as a whole.