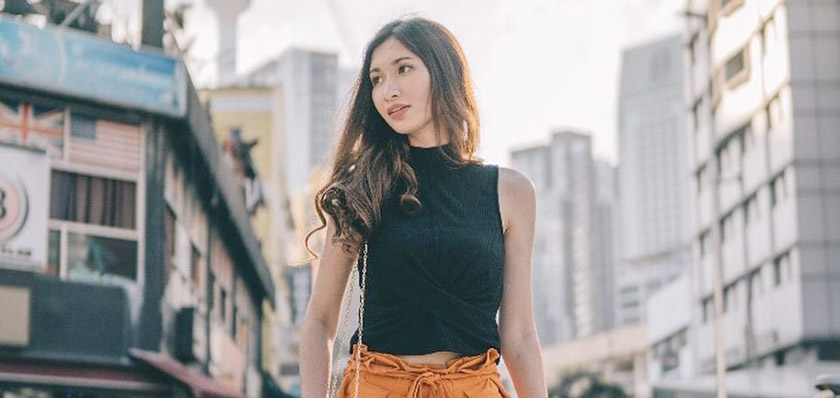 KUALA LUMPUR: Sentiasa menjadi yang terbaik merupakan falsafah hidup pemegang Anugerah Naib Canselor (Kategori Bukan Kejuruteraan) di Majlis Konvokesyen ke 15, Universiti Infrastruktur Kuala Lumpur (IUKL), Phoebe Shafinaz Jasni.
Berusia 23 tahun, Phoebe menjelaskan, falsafah itu banyak mendorongnya untuk sentiasa memberikan yang terbaik dalam apa juga kerja dan tugasan.
Turut menjadi model sambilan, Phoebe yang berasal dari Cheras percaya bahawa dengan menumpukan sepenuh perhatian semasa kuliah, memahami isi kandungan pelajaran, berani bertanya soalan untuk mendapatkan kepastian adalah faktor-faktor utama yang telah menyumbang kepada pencapaian cemerlang akademiknya.
Pelajar lulusan Ijazah Sarjana Muda Komunikasi Pemasaran Bersepadu (IMC) dari Fakulti Sastera, Komunikasi dan Pendidikan (FACE), IUKL itu juga menyatakan bahawa ibunya adalah sumber inspirasi paling besar dalam hidupnya.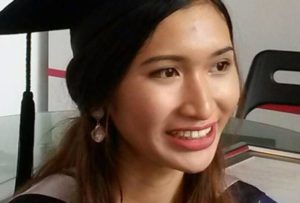 "Saya melihat ibu sebagai seorang ketua yang berkaliber, seorang wanita yang berkerjaya dan seorang ibu yang komited. Ia mendorong diri ini untuk mencontohi ibu."
"Saya mahu membawa perubahan kepada dunia mengikut kemampuan dalam bidang pemasaran, penjenamaan dan hubungan antarabangsa," katanya kepada Astro AWANI di sini hari ini.
Perjalanan Phoebe dengan IUKL bermula dengan Diploma Dalam Komunikasi Korporat sebelum melanjutkan pelajarannya dalam programme ijazah sarjana muda.
Yuran pengajian yang berpatutan dan skim 'tuition fee waiver' adalah sebab utamanya memilih IUKL untuk melanjutkan pelajaran.
"Selain itu, saya anggap IUKL sebagai 'rumah' kerana hubungan akrab dengan rakan-rakan seperjuangan dan juga para pensyarah," ujarnya.
Selain pelajar dan model, Phoebe menjelaskan dia juga merupakan seorang usahawan muda.
"Saya memiliki syarikat produksi sendiri yang diusahakan bersama dengan ibu."
"Impian saya untuk menjadi usahawan muda sudah bermula sejak berusia 16 tahun lagi atas dorongan ibu."
"Tahu menguruskan jadual dengan memberi keutamaan kepada mana yang penting telah banyak membantu saya dalam mengimbangi banyak perkara dalam hidup," jelasnya.
Phoebe juga aktif dalam pengurusan acara di IUKL. Antaranya merupakan pengurus projek bagi IUKL Badminton Competition (2016), IMC Awareness Promo Writing Campaign (2016), Satisfashion (2015), FACE Got Talent (2014) dan Flamboyant Fashion Show (2013).
Majlis Konvokesyen IUKL pada Sabtu menyaksikan seramai 1,050 graduan menerima ijazah dari peringkat diploma ke peringkat doktor falsafah.
Konvokesyen kali ini dibahagi kepada tiga sesi yang menyaksikan empat penerima Doktor Falsafah, 54 penerima Ijazah Sarjana, 679 penerima Ijazah Sarjana Muda dan 313 penerima Diploma.
Daripada jumlah graduan itu, 55 peratus pelajar merupakan pelajar tempatan manakala 45 peratus merupakan pelajar antarabangsa yang berasal dari lebih 30 buah negara di seluruh dunia.
Majlis dirasmikan Canselor IUKL Tan Sri Datuk Ir. (Dr.) Wan Abdul Rahman Wan Yaacob dan Pro-Canselor IUKL Datuk Ir. (Dr.) Lee Yee Cheong.
Semasa berucap pada majlis tersebut, Naib Canselor IUKL, Prof. Dr. Roslan Zainal Abidin menyatakan, IUKL sentiasa proaktif dan mengorak langkah ke hadapan dalam isu akademik.
"UIKL bakal menawarkan beberapa programme baharu dan ini termasuklah Bachelor of Information Technology, Bachelor of Chemical Engineering, Bachelor of Technology in Electro-Mechanical."
"Selain itu, IUKL juga bakal menawarkan programme Bachelor of Agriculture, Bachelor of Interior Architecture, Bachelor of Communications in Digital Media, Master of Science in Internet Engineering, Master in Mechanical Engineering, dan Master of Science in Sports Management," jelasnya.
Sehingga kini, IUKL telah menghasilkan lebih 7,000 graduan yang kini berkhidmat dalam institusi-institusi kerajaan dan swasta dalam Malaysia dan juga di luar negara.
Selain Phoebe, Lai Jet Kee turut diumum sebagai penerima Anugerah Naib-Canselor Universiti Infrastruktur Kuala Lumpur yang ke-15.
Jet Kee yang juga dikenali sebagai 'Jacky' antara kawan-kawannya menjelaskan sentiasa berpegang teguh pada falsafah hidup 'buat apa yang sepatutnya dilakukan'.
Dari segi akademik, kelemahannya dalam Bahasa Inggeris menjadikannya banyak membuat persediaan sebelum kuliah dan menyempurnakan tugasan kuliah lebih awal.
"Saya tidak percaya pada usaha minit terakhir dan akan menyiapkan kerja atau tugasan yang diberikan dua hari sebelum tarikh akhir penghantaran kerja kursus."
"Saya akan mendapatkan khidmat nasihat dari pensyarah jika menghadapi masalah dalam proses pembelajaran," jelasnya.
Di samping itu, Jet Kee juga menjelaskan akan berhenti mengulang kaji sekitar jam 10 malam dan sentiasa mementingkan konsep 'study smart' dalam pembelajaran.
Source: Astro Awani