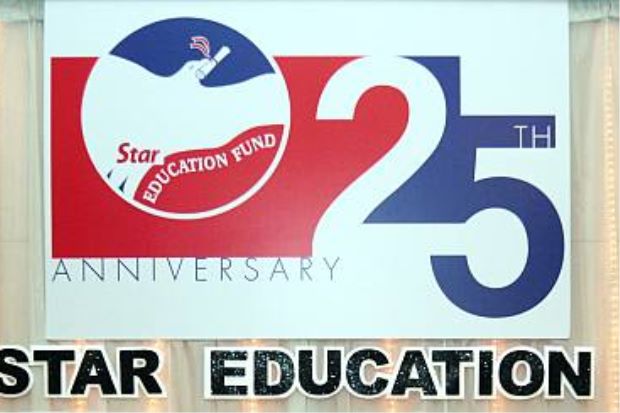 "We have been a partner with The Star for more than two decades in providing scholarships to deserving Malaysian students. In line with our founder, Tan Sri Jeffrey Cheah's mission and commitment to give back to society and the belief that education could lift one out of poverty, the Sunway Education Group through the Jeffrey Cheah Foundation (JCF) has been championing sustainable education since the late 1980s. Tan Sri has pledged to disburse RM1bil worth of scholarships in his lifetime and to date the JCF has awarded RM330mil and another RM70mil (the highest amount awarded in one ceremony so far) will be given out by the end of this year.
The Sunway Education Group is also committed to the 17 United Nation's Sustainable Development Goals (SDGs) particularly SDG No 4, which is to provide quality education.
I believe that the Star Education Fund shares similar objectives as Sunway, which is to improve lives and provide equal opportunity for all to access quality higher education. I am also proud to mention that our Star Education Fund alumni have done well for themselves. We look forward to a long partnership with the Star Education Fund."
The Star Education Fund 2018 – Partners-in-education
Brickfields Asia College
Equator College Penang
Erican College
HELP University
Heriot-Watt University Malaysia
Infrastructure University Kuala Lumpur
KDU University College
KDU Penang University College
Kolej Universiti Tunku Abdul Rahman
Limkokwing University of Creative Technology
Malaysian Institute of Art
Management & Science University
MSU College Penang
Methodist College Kuala Lumpur
Monash University Malaysia
Multimedia University
Oriental Nilam College of Nursing & Health Sciences
Quest International University Perak
RCSI & UCD Malaysia Campus
Saito University College
SEGi University & Colleges
Sentral College Penang
Sunway University
Sunway College
Sunway College Ipoh
Sunway College Johor Bahru
Taylor's University
UCSI University Trust
University of Nottingham Malaysia
University of Reading Malaysia
Universiti Tunku Abdul Rahman
Elizabeth Lee
Sunway Education Group and Sunway University
"We have a long-standing relationship with The Star to promote higher education access to Malaysian youths.
Around 125 HELP achievers have graduated since we first started and the majority have excelled in many sectors and proven their capability both professionally and in social enterprise. We hope to continue working together."
Prof Datuk Dr Paul Chan
President and
vice-chancellor
HELP University
"Monash University Malaysia is delighted to work with the Star Media Group to provide educational opportunities for young Malaysians.
Monash is a global university, but it is also strongly committed to local engagement. The Star Education Fund is a great opportunity for us to join forces with other Malaysian universities in promoting the importance of top class education in Malaysia's future development."
Prof Andrew Walker
President and pro
vice-chancellor
Monash University Malaysia
"RCSI & UCD Malaysia Campus (RUMC; formerly Penang Medical College) were honoured to be able to pledge a full medical scholarship worth over RM600,000 to the Star Education Fund in 2018.
The fund is an integral part of RUMC's vision to reach out to Malaysian students who are academically excellent with a heart to serve their society.
The applications received from the Star Education Fund applicants were exemplary in quality and the pledged scholarship in 2018 was awarded to an excellent Malaysian student, Chan Shu Chen. Our partnership with the Star Education fund is in line with RUMC's objective to provide essential scholarships to transform the lives of well deserving students who would otherwise find it a challenge to afford to study medicine in an international university.
As Malaysia's 10th Foreign University Branch Campus, we are aware of the challenges of entering a prestigious medical school which offers a truly global education, with study occurring in Dublin and in Malaysia, and as such RUMC hopes to continue to pledge a scholarship to the Star Education Fund in the coming years.
Prof Stephen Doughty
President & CEO
RCSI & UCD Malaysia Campus
Of the 31 institutions that supported the Star Education Fund this year, the University of Nottingham Malaysia is proud to be the second biggest contributor. This year we pledged RM1,146,900, which supported nine students. We hope that it helps transforms the lives of those that we are able to support.
The University of Nottingham Malaysia has supported the Star Education Fund since 2003. It's just something "we do" but it's only when you meet the people that benefit that it really strikes home how important it is. I was delighted to have this opportunity to meet many of the beneficiaries when we celebrated the 25th anniversary of the Star Education Fund last weekend.
More than 100 students have benefitted from our support alone, which has totaled more than RM15mil. It has been a pleasure working with The Star and we looking forward to working with them in the coming years.
Prof Graham Kendall
Chief executive officer, provost
and pro-vice-chancellor
University of Nottingham
Malaysia
"As a new partner of the Star Education Fund, the University of Reading Malaysia (UoRM) is honoured to be part of the education fund and its legacy on the opportunities it has brought to young people across the country.
After a careful selection process, five scholarships were awarded this year to deserving students to study at UoRM. We look forward to a long term collaboration with the fund.
Offering the best of British higher education in a Malaysian setting, UoRM may well be the ideal choice for students to further their studies.
The scholars currently studying at UoRM are doing tremendously well in both academic and co-curricular activities. We can see that they are having a great time at our state-of-the-art campus in EduCity, Iskandar Puteri, Johor.
All of them are already in their second term for both foundation and undergraduate programmes and have achieved excellent results in their first term. They are also actively involved in the students' association of UoRM. In fact one of the scholars was elected as president of one of the student clubs on campus."
Madeleine Tan
Director of Marketing,
Recruitment, Admissions and
Communications
University of Reading Malaysia
Source: The Star Online