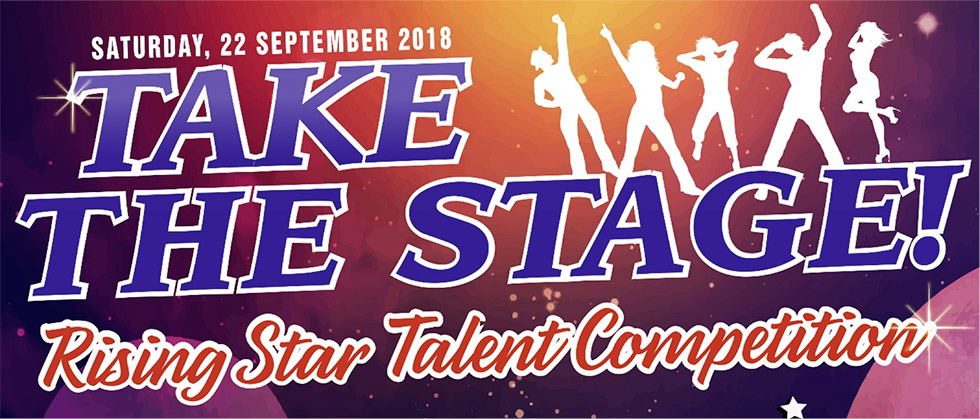 This year, the 16th IUKL Convocation Day closed with a colourful event on the night of 22nd September 2018. Take The Stage! A talent competition for student was organized by ARCA (Architecture Club) and supported by Faculty of Built & Environment (FABE) and Student Affairs Division (STAD), IUKL.
The audience and VIP guests arrived by 8.30pm, and it turned out almost 300 people filled the hall. It opened with an energetic performance by dancers from IUKL. Hosts of the night, Mdm. Siti Nadirah Mohd. Nasir and Arman Ahmad Nor Izam started off the competition by welcoming the audience and introducing the judges, Assoc. Prof. Dr. Kamran Shavarebi from IUMW and Miss Mus Rohaizi Ayu Mustapar Kamal from UiTM.
A total of 17 contestants participated in this event, 5 of them from Kolej Teknologi Alpha, Seremban and the rest from IUKL. This competition saw various performance from the contestants; singers, two groups of dancers and one magician.
While waiting for the judges to finalize the results, the audience was entertained by Nabila Razali, guest artist for the night. She performed three songs and the audience crowded around her for the photo sessions that followed the event.
All the contestants were called to the stage and each one of them received hampers and certificate of participation. The names of the winners were finally announced and they were awarded their prizes.
Second runner up was the singing duo from FABE; Muhammad Mu'azzam Shah Husin and Mimi Marina Mawardi that performed three songs. First runner up was Legasi Tari; dancing ladies Anin Nurfarahanim (FETI), Shamimie Mohd Sabry (FABE) and Amira Nor Afiqah (FBA). The champion was Nur Emily Aisha Mohamad Ridzuan from FACE, who sang Run To You by Whitney Houston. The prizes were given by Tuan Haji Md. Pilus Md. Noor, Dean of FABE.
The support and cooperation from all parties involved ensured that the event was a roaring success.