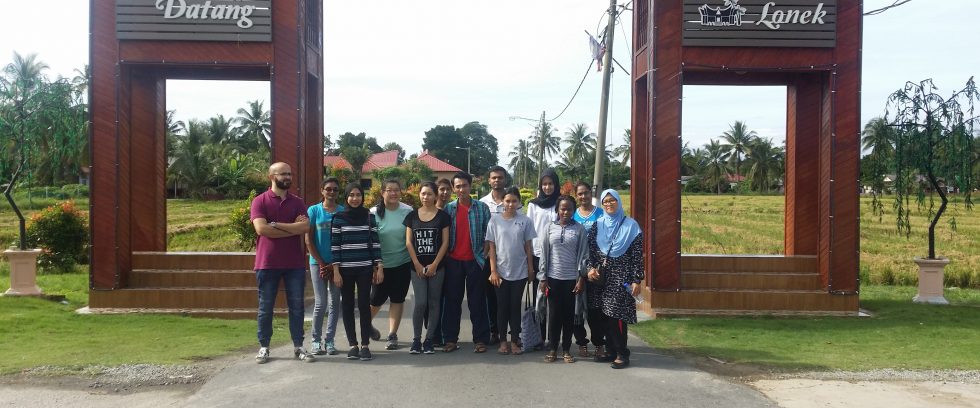 On the 21st and 22nd of January 2017, 14 diploma scholars and 53 bachelor students spent two days at a homestay at Kg Lonek, Bahau, Negeri Sembilan. The students from our Faculty of Business and Accounting experienced various aspects of village life with their foster families and those who live in kampung houses surrounded by paddy fields and coconut trees.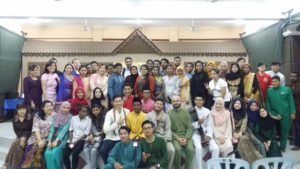 The students collaborated with the hosts to organize various activities and performances which added excitement to the days spent there. Demonstrations of making time-honored deserts like dodol and crackers called emping padi were exhibited proudly by the residents.
Traditional games such as tarik upih, coconut bowling and melereng were also played to showcase the simple pleasures enjoyed by villagers.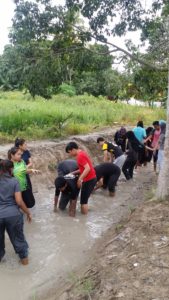 The students also experienced an activity called mengocha ikan which is essentially trying to catch fish with your bare hands. A technique the villagers have been practicing for generations. The students also participated in morning exercises with the villagers to prepare themselves for the spectacular day ahead.
When the sun set, dramas, fashion shows, cultural dances, games and martial arts were performed by the students as part of their group project for the Managing Cultural Diversity class. Everyone involved enjoyed the show tremendously as it was very entertaining and touched the hearts of the villagers.
The two-day trip which ended beautifully gave the students an insight into the culture and traditional customs practiced here in Malaysia. With this trip, students are encouraged to step outside the campus to explore the incredible cultural wonders Malaysia has to offer.