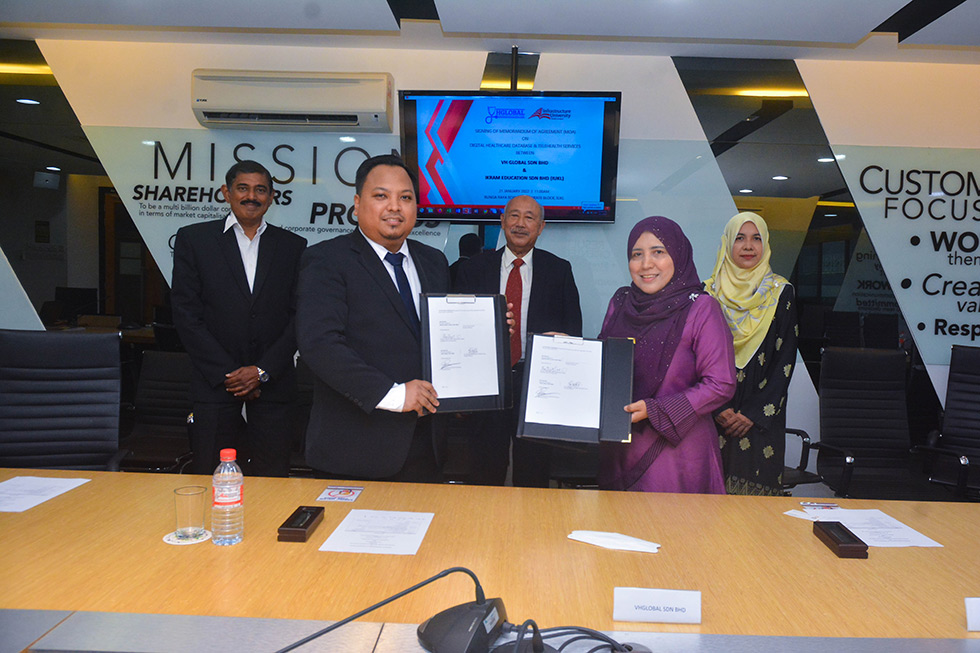 With VHGLOBAL Partnership, IUKL Becomes the First University in Malaysia to Provide Unlimited Virtual Health Consultations to Students from Experts
BANDAR BARU BANGI: To align itself with the ever-changing digital services landscape, Infrastructure University Kuala Lumpur (IUKL) (represented by Mr Chong Ther Zern (Executive Director), Yang Berbahagia Prof. Dato' Dr. Noor Inayah binti Ya'akub (President & Vice Chancellor), and Assoc. Prof. Dr. Nor Hazila Mohd Zain (Deputy Vice Chancellor (Academic))) has inked a Memorandum of Agreement with VHGLOBAL Sdn Bhd (VHGLOBAL) (represented by Yang Berbahagia Datuk Wira Ir. Md Sidek Ahmad (Chairman), Prof. Emeritus Dr. Sureswaran Ramadass (Managing Director), and Dr. Muhammad Asyraf Mohammad Naim (Executive Director)) to enable Telehealth services for its students and staff members.
Imagine being on vacation or on a work trip overseas, and suddenly needing instant access to your healthcare records for an urgent medical situation. You would definitely not have your files with you, and the idea of needing to call home for retrieval of said information is a cumbersome and time-consuming endeavor. In some cases, the lack of access to such pertinent information can also prove to be fatal. That's where VHGLOBAL comes into the picture.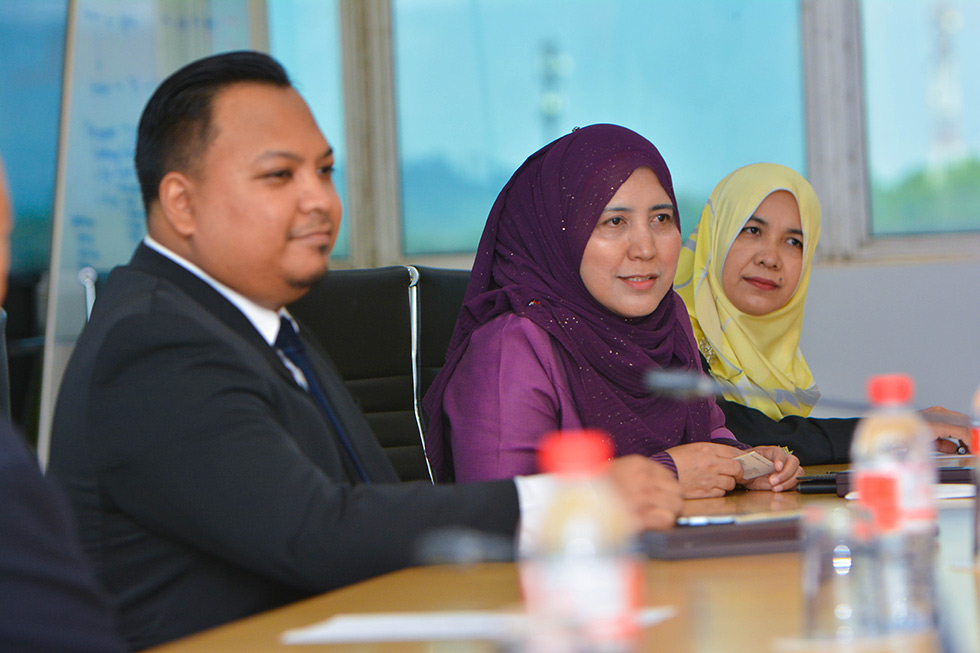 To address the lack of ownership, security and access to healthcare records, a group of like-minded individuals have started VHGLOBAL as a social enterprise as a means of enabling each and every person the ability to own and maintain their FREE lifetime digital healthcare records. What started off as a personal solution quickly gained traction and became relevant on a global scale. Now, everyone can own and manage their FREE womb-to-tomb medical history without having to go through the current inconveniences and costs. From an IUKL student's perspective, they can populate their VHGLOBAL account with their personalized healthcare journal and manage their healthcare database for life. They will be able to use their digital healthcare database for job interviews, scholarship applications and more.
With this proprietary patient-centric healthcare database, users are uniquely given the ability to share their data with relevant third parties such as medical practitioners and family members. This real-time data access is customizable and is on a selective basis rather than a blanket permission. As such, relevant and vital information can be shared without relinquishing ownership or compromising the integrity of the data. This is important and consistent with today's standards, where data privacy, security and ownership are paramount.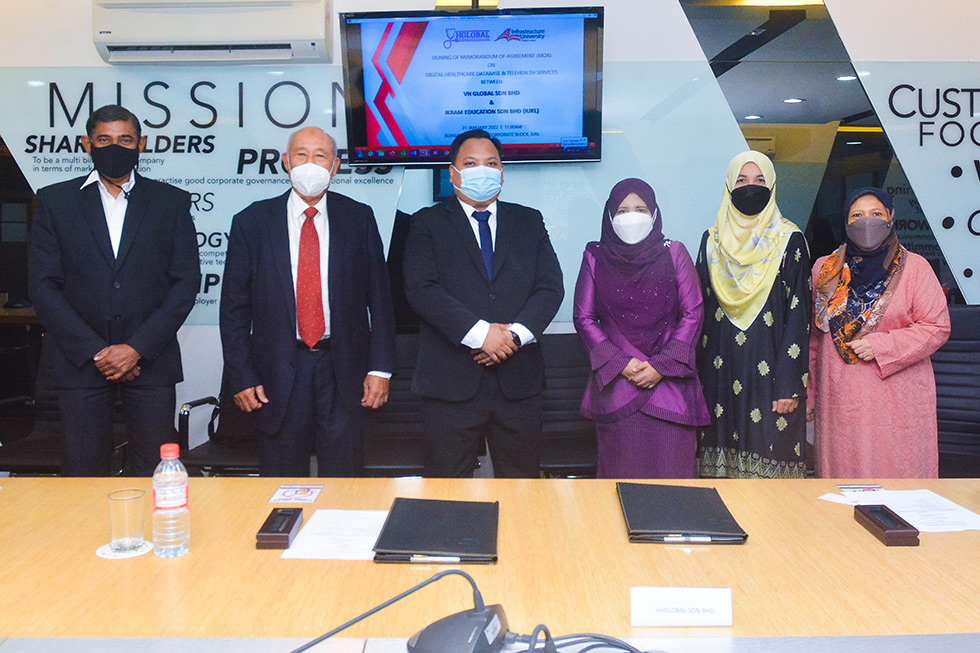 Another layer of digital service by VHGLOBAL which is now made available to IUKL through this partnership is the on-demand outpatient teleconsultations. Through their patented High-Definition Video Conferencing engine, VHGLOBAL enables patients to video call and consult doctors seamlessly from their mobile phones, as easily as ordering a meal on Grab. The service is managed through a credit system whereby IUKL can easily award credits to its beneficiary pool to enable them to utilize the teleconsultation service as and when necessary.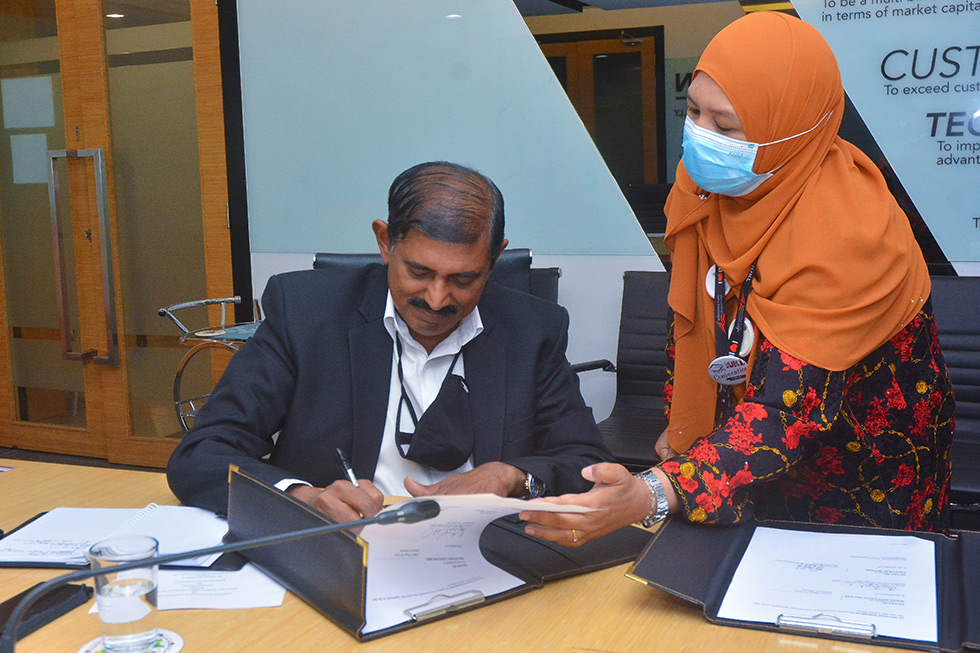 This on-demand and Uberized model of remote outpatient services truly provides the ultimate convenience for patients who need not necessarily have the means for transportation to a healthcare facility, or simply want to avoid the unnecessary risk of exposing themselves in the waiting rooms of a clinic or hospital. By going digital, patients will also be empowered with the ability to screen and select their doctor of choice before engaging with them. True to their tagline of 'Humanizing Digital Healthcare' and by carefully designing their system based on patient journey mapping, VHGLOBAL empowers society to own and manage their digital healthcare records which include their personal health journal, medical reports, allergies, medication records, radiological images, and laboratory investigations. This information will now be accessible to them from anywhere and at any time. This capability, along with IUKL's vision to cultivate a healthier lifestyle through the promotion of digital healthcare journaling, is what has led them to partner up with VHGLOBAL for the rollout of their Telehealth Services. To learn more about the VHGLOBAL Telehealth Platform and register for your own free account, please visit www.vhglobal.org.