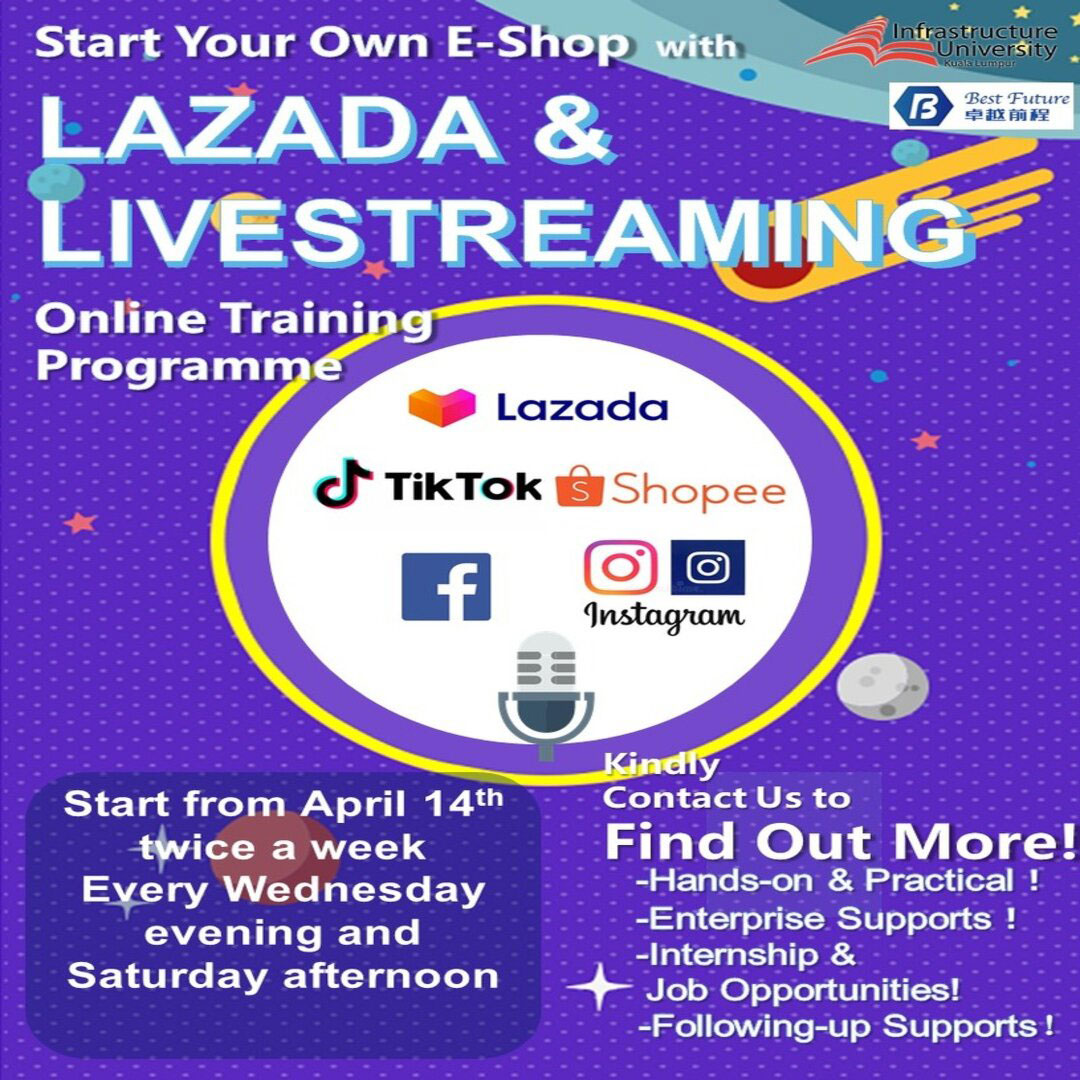 IUKL is collaborating with Best Future, a company from China, to develop new training programmes which consist of basic courses for E-Commerce beginners, professional advanced courses and practice lessons on e-commerce platforms such as Lazada, Shopee, and Cosyfans.
By taking part in this online training programme, you will be able to master the advanced e-commerce vocational skills, thus giving you a better opportunity to hold any e-commerce career post or set up your online business!
We also provide learners with a good knowledge of international logistics services, customs clearance services, and promotion services to support learners to develop their own online business easily. Everyone is welcomed to join this training programme.
For our first online training programme with Best Future, we will be kicking off with the Lazada Course. You can go for either the:
Foundation level (16 hours) and/or
E-Commerce Live Stream Course – Foundation Level (32 hours)
If you are interested in both or one of the online training programmes above, please e-mail your name, the online training programme that you are interested in, along with your identification/passport number to Ms. Aina at [email protected].
Please do not hesitate to contact Ms. Aina for further details.
Thank you.