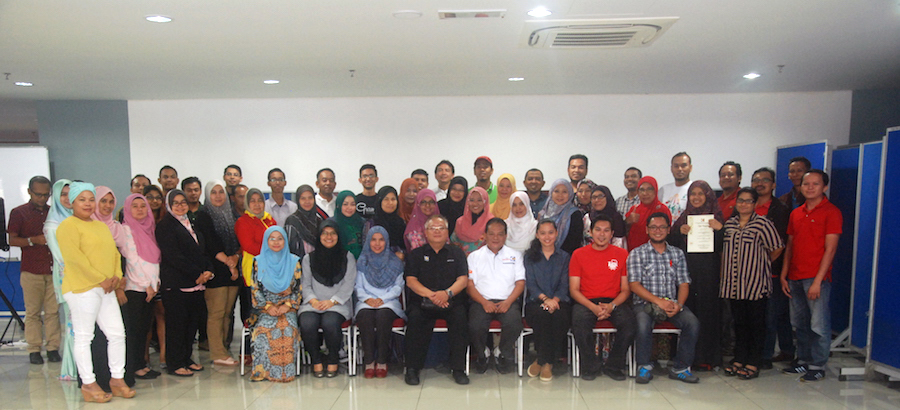 The "Mind Transformation Programme", for 50 entrepreneurs of different business backgrounds from Selangor and Kuala Lumpur areas, was held at Infrastructure University of Kuala Lumpur (IUKL) from 28 to 30 September 2017.
Organised by IUKL in collaboration with Nadi Malaysia and the Ministry of Domestic Trade, Co-Operatives and Consumerism, several external speakers also participated in the three-day programme.
The entrepreneurs present were briefed on the role and mission of the ministry. They were also exposed to several issues including ethics and business legislation, how to plan a business, guidance on business management, business development, and business expansion.
One of the participants said, "This is the first entrepreneurial programme I've attended that has been truly fruitful, beneficial and interesting to me."
On the last day of the course, the participants were awarded certificates that enables them to apply for a non-interest-bearing business loan from the ministry.