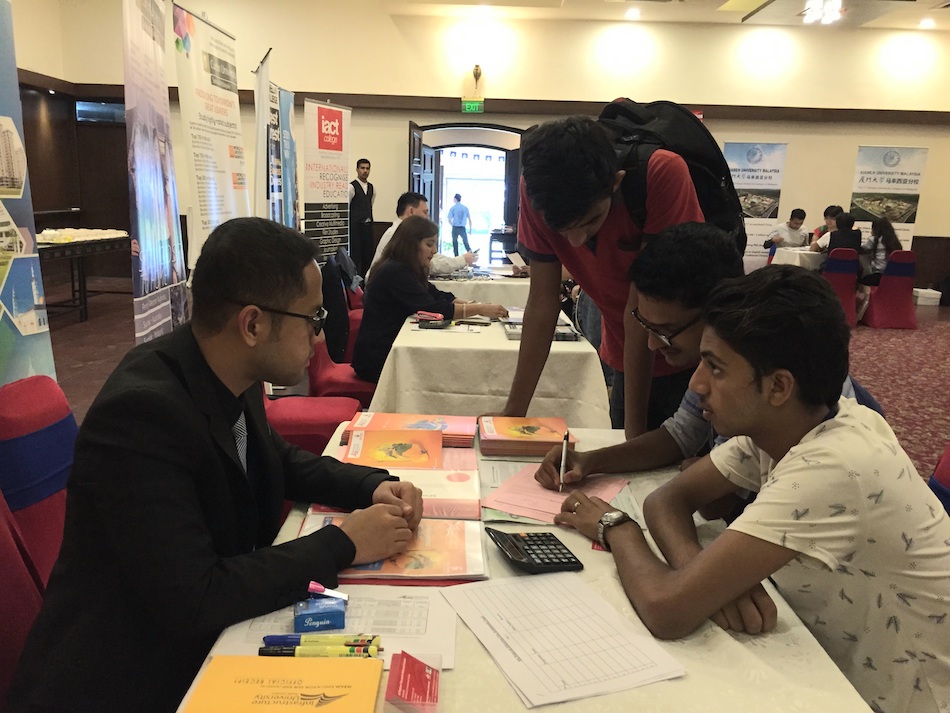 Are you halfway through your studies and you feel that it's not for you? Will switching programmes be a problem?
Changing programmes is common. You don't have to stick to the programme just because you're halfway through or that you feel that's the right thing to do. If you are unhappy and your interest is no longer in that field, it may be a torture to keep going. However, bear in mind that switching to another programme or field may mean that you may have to start all over again. It can be time consuming and costly too. Before you decide, give it a long hard thought, list down the pros and cons and proceed with what's best for you.
At the end of the day, whatever comes after, good or bad, it's all on the decision you made today.
Having said that, we have a graduate, Alif Redzuan Tenang, who switched to a different programme during his degree. Once he completed his degree, he switched to a totally different field. Let's see how he's doing now.
Switching Gears, Engineering to Business
I was at a different institution for more than 2 years studying mechanical engineering when I decided to change to civil engineering. Due to IUKL's reputation in this field, I came here. Thanks to the credit transfers, it took me 3 years to complete my degree in civil engineering. As most engineering students would say, engineering isn't easy. Well, nothing's easy but if you have the passion for it, you'll make it through. There were a lot of challenges but with a strong interest and determination, I completed the programme with flying colours.
During those 3 years, I was keen to fill my time with activities and a part time job. I was active in several clubs, Taekwando, English Language Society, Student Representative Council, Outreach Club and Squash to name a few. At the same time, I managed to get a part time job at the university, in the Marketing & Communications department.
I worked part time all through my degree so I was able to earn some money to ease the burden of my parents. It felt good to be able to help my parents a little bit and at the same time, contribute to the university by helping out in events and recruit new students. After completing my degree, I was offered a job at the department. I grew into the job after all the years spent working in the department. I started to love marketing. I love travelling and meeting people as well. I had the chance to travel to Maldives, Nepal, Oman and Saudi Arabia. The exposure that I got developed my interest to start my own marketing business.
Considering all that, I made up my mind to continue my master's in business administration, majoring in marketing. While I was doing my masters full time, I worked as a Research Assistant with the parent company of IUKL, Protasco Berhad. I was offered a job there after I graduated.
Do what you love, love what you do
It's not necessary to have a career in the field that you studied. You can study something but later work in a totally different field. If you have the chance to study and work in the same field, that's good too.
Deciding what we want in life is not taught in books but mostly developed along the way. Do what you feel is right. It will give you the energy and courage to do what you love. Just live in the moment and make it worthwhile.
Whether it's engineering or business, don't limit yourself to what you have learned. All the knowledge gained can benefit you in many ways. Develop the skills and knowledge and make it work.
When you want something, go for it. The stars will be aligned for you to achieve it in time. Never let other people's judgement bring you down.