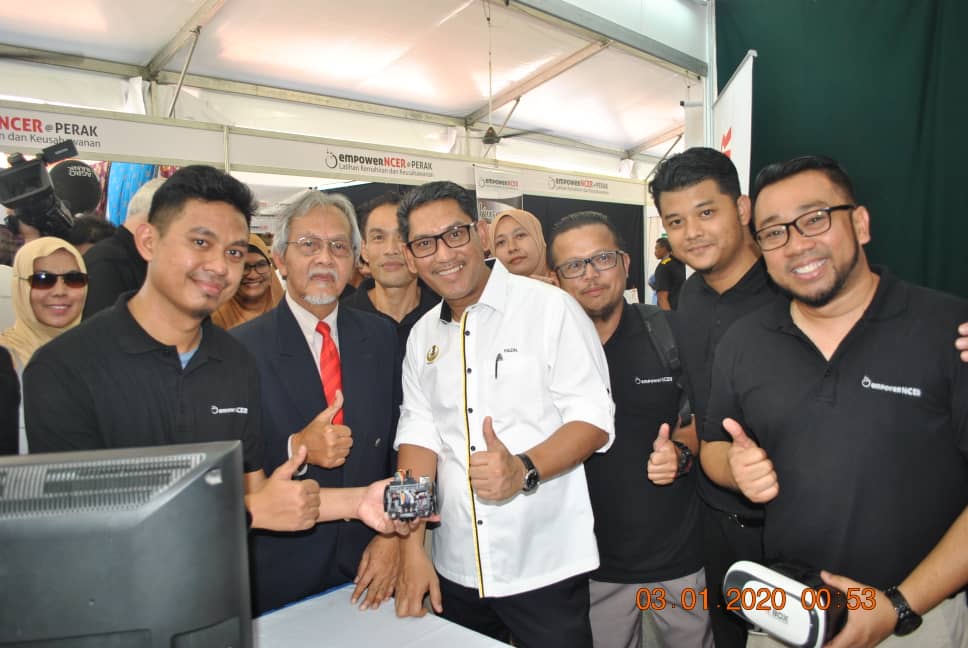 Infrastructure University Kuala Lumpur (IUKL) is pleased to be selected by the Northern Corridor Implementation Authority (NCIA) as a service provider for their 'empowerNCER Academic' programme.  IUKL believes in and shares the objective of the programme and is excited to be part of it. During the official launch that was held on 14 January 2020 the Perak Menteri Besar conferred the programme to four Service Providers; which are UiTM, UPSI, USM and IUKL.
IUKL is responsible for assisting NCIA in their efforts to improve and strengthen the socio economic well-being of B40 families in the Kerian and Larut Matang & Selama district regions of north Perak. A total of 300 SPM candidates from 6 different schools will be receiving assistance through the programme. The schools are; SMK Mudzaffar Shah, SMK Gunung Semanggol and SMK Kuala Kurau in Kerian and SMK Redang Panjang, SMK Simpang and SMK Matang in Larut and Matang.
IUKL will be providing 90 hours of online academic assistance, which includes 12 hours of coaching on the techniques to answer SPM examination questions. There will be motivational talks for the students, professional talks for the teaching staff and parenting talks for the parents, which require another 30 hours. To top it all off, IUKL will also be assisting with guiding the students with their next course of action after their examinations results are out.
Due to the impact of Covid 19, the 'empowerNCER Academic' programme only took off in July 2020.