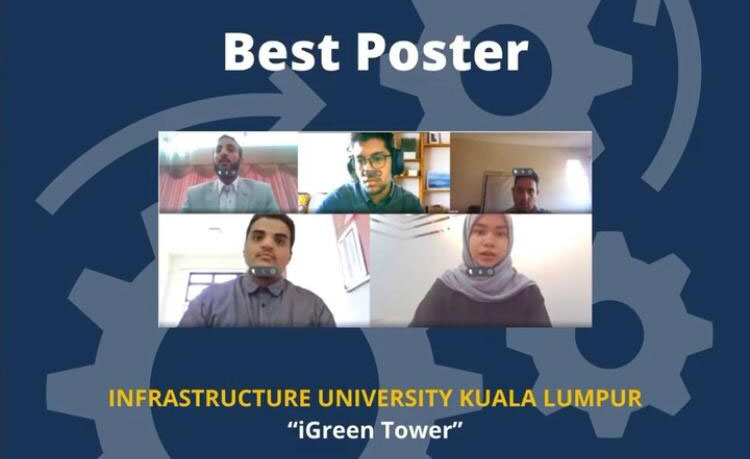 One group of final year students from the Department of Civil Engineering and Construction, Faculty of Engineering, Science and Technology (FEST) won the Gold Prize for Overall Group Design Invention and Best Poster award at the Engineering, Science, & Technology Exhibition (ESTE) 2021 organized by MAHSA University in collaboration with the Institute of Engineers, Malaysia (IEM).
The competition was held through virtual online presentation on 15th March 2021. Twenty participants joined this competition alongside other universities such as MAHSA, UniMAP, SEGI and one university from Indonesia, Universitas Negeri Malang.
The IUKL group which won the Gold Prize consist of:
Almahageri Muhammed Ahmad Ali
Noman Kareem Abdulla Abduljabbar
Yudhisari Desy Mega
Bahashwan Ahmed Abdulaziz Mohammed
Hasan Abdulqader Abdulrazzaq Abbas
All these five students are currently in their final semester of Bachelor in Civil Engineering (Hons).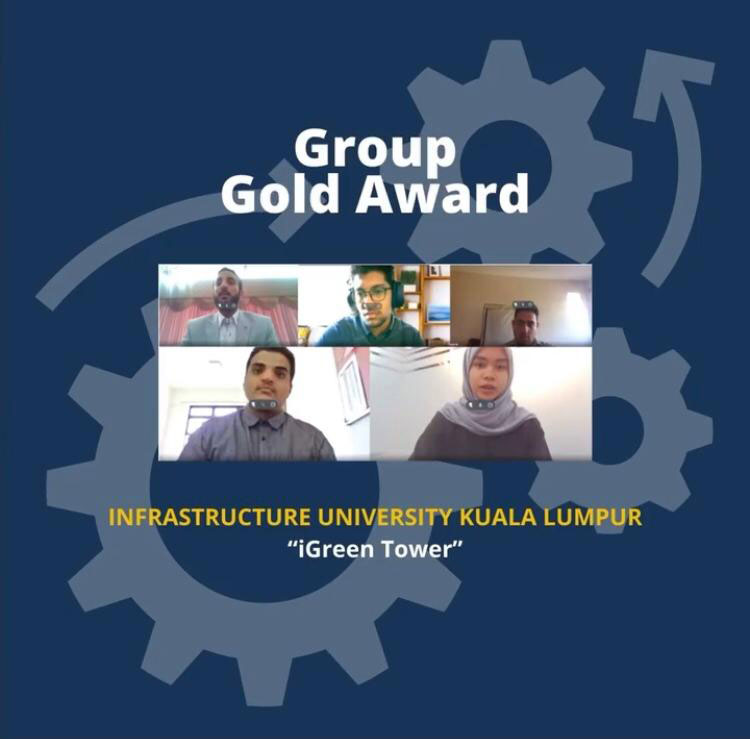 The theme of the competition was "IR 4.0, Sustainable and Green Technology". The participants had to take their current capstone project design and input the necessary aspects of industrial revolution of 4.0 into their design. Our students managed to come up with various brilliant ideas on making the design more eco-friendly and future forward technology.
On 15 March 2021, our students (the winners) walked away with an e-certificate for participation, e-certificate for the Gold Prize and Best Poster award. Winners also walked away with plaques for both the categories they had won. The award was presented by the Dean of the Faculty of Engineering & Built Environment MAHSA University Dr. Iman Farshchi.
Click here for the poster.