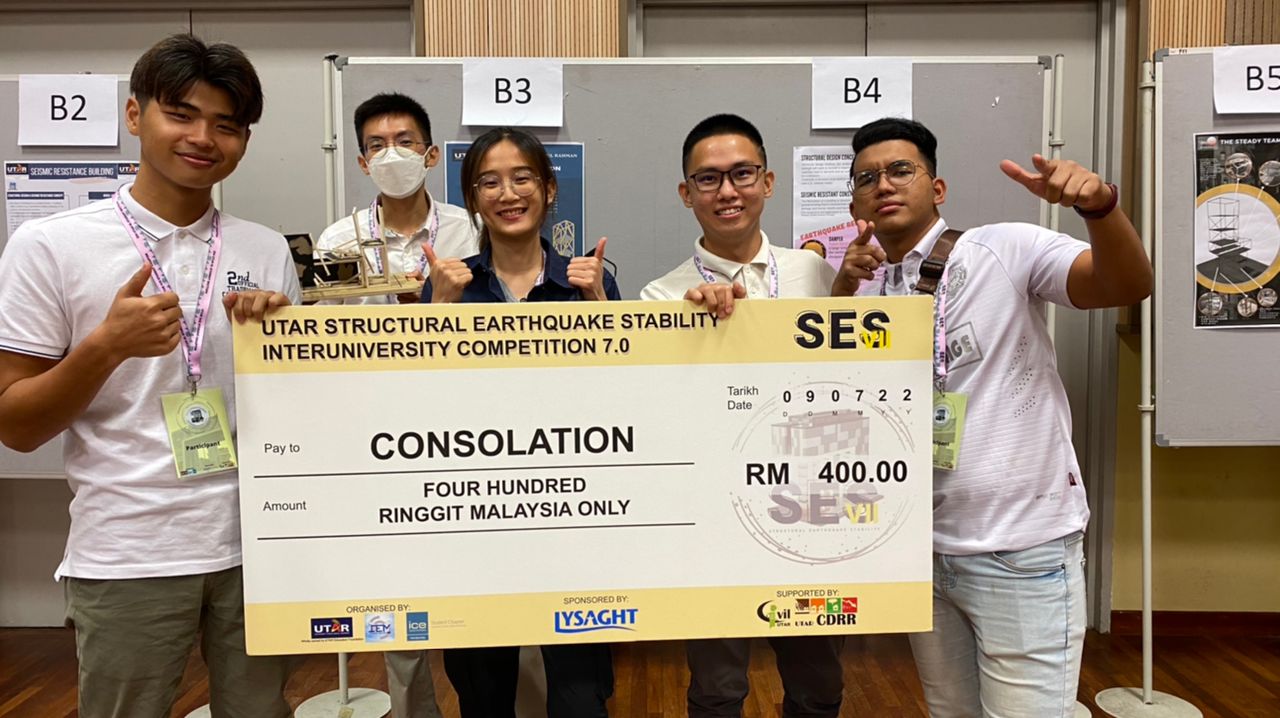 One group of final year students from Department of Civil Engineering and Construction, Faculty of Engineering, Science and Technology (FEST) placed 4th at UTAR Structural Earthquake Stability Interuniversity Competition 7.0 2022 organized by University Tunku Abdul Rahman (UTAR) collaboration with Institute of Engineers, Malaysia (IEM).
The competition was held on 9th July 2022. About 18 participants joined the competition alongside other universities such as UPM, UTP, Monash, UNITEN, MANIPAL and many more.
Our representatives from the group are:
Chin Xin Hong
Kok Seng Kuin
Tan Sheng Ying
Chan Kim Cin
Hanif Bin Zamri
All five students are currently studying Bachelor of Civil Engineering with Honours.
The participants were required to build a model from Balsa woods. This model later was tested on a vibrating machine which replicates the idea of earthquake itself. This is to check the stability of the structure. Besides that, the cost effectiveness of the model and the weight of the model was also taken into consideration. The idea behind this is to expose participants on how important it is to consider earthquake effects on a building. Participants are also required to conduct a brief presentation on how the stability can be increased through this unpredictable event. Our students walked away with RM400, certificate for participation and certificate of accomplishment for 4th place.