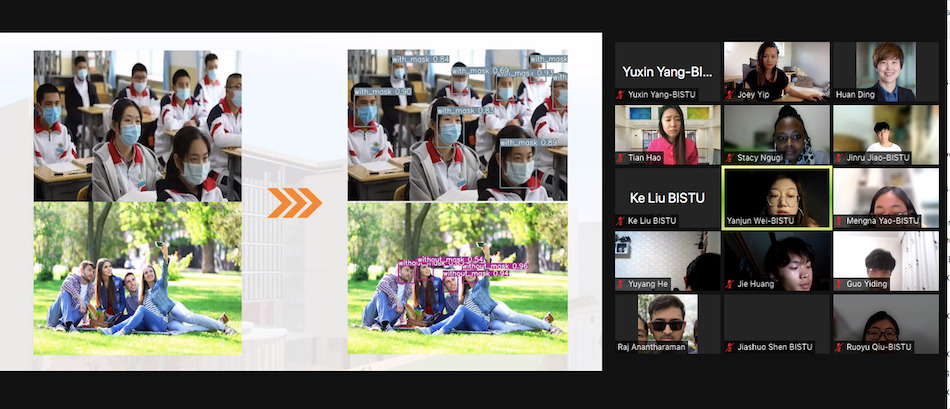 Infrastructure University Kuala Lumpur (IUKL) student, Abdullah Kamil together with his team won second place in the Artificial Intelligence Summer Program organised by the University of Missouri Kansas City (UMKC) United State. The programme was conducted from 26 July to 7 August 2021.
The Al Hackathon Competition was held under the summer programme. The goal of the competition was to build a picture recognition system. Participants were first given a demonstration by the university's professor on the infrastructure and the steps to build the system using the python programming language. Five different topics were given randomly to the groups such as ASL Alphabet Recognition, CAPTCHA Character Recognition, Bacteria and Blood Cell Segmentation, Marble Surface Anomaly Detection and Face Mask Detection.
Kamil was the only Malaysian and IUKL participant for this programme. He led his team members who were from different countries with great leadership and managed to complete a project that usually takes one to two months to complete in two weeks.
Congratulations Abdullah Kamil!
About Artificial Intelligence
Artificial intelligence is a rapidly growing field in computer science. By understanding the essence of intelligence, it produces an intelligent machine that can react in a similar way to human intelligence. Research in this field includes robotics, language recognition, image recognition, natural language processing, and Expert system, etc. Artificial intelligence is widely used in various factors such as finance, medicine, games, music, industry, and transportation.