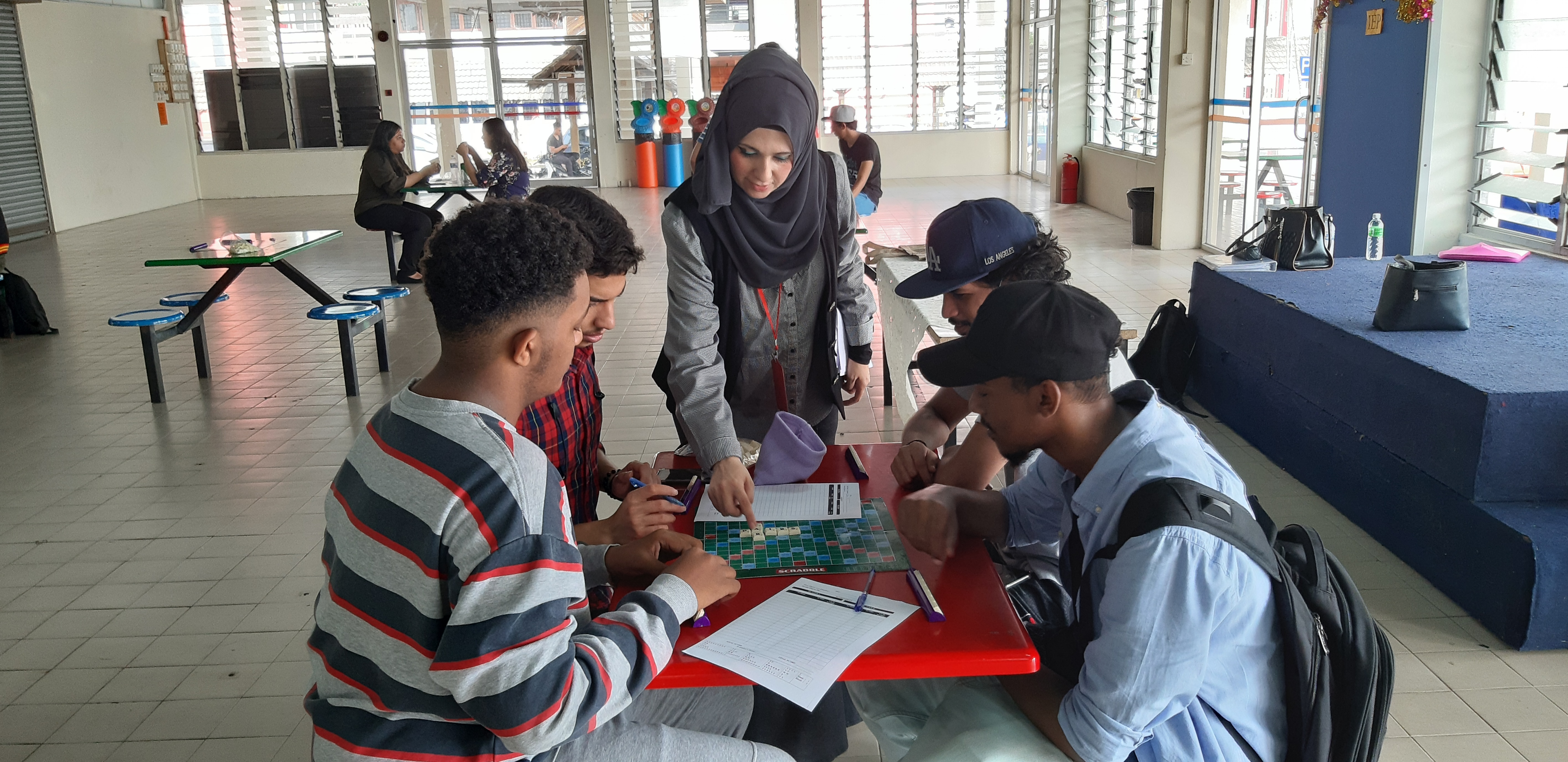 On 8th August 2019, Ms Zeena, Head of the Intensive English Programme (IEP) under the Centre for Foundation and General Studies (CFGS) organised the 'Improving Your English Vocabulary through the IEP Scrabble Championship 2019'. This one-day event which was organised for the first time involved the participation of IEP students of the current June Semester 2019.
The main objective of this event was to increase the students' English vocabulary and to let them have fun playing the game as well as to give them the opportunity to enjoy using English language in a different way outside the classroom by forming English words. This event which was held at the Students Lounge was packed with lecturers, contestants and supporters.
The event began at 8.30am with the welcoming and opening speech delivered by Ms Zeena and the Director of Centre for Foundation and General Studies (CFGS), Ms. Nalinah A/P Poongavanam respectively. The first round of this competition started with the IEP Level 1 students followed by the second and third round by the Levels 2 and 3 students. In the final round, the students with the highest scores from all IEP levels competed with each other. It was interesting to see that the students were very competitive and able to think critically in forming English words, especially during the final round. All slots were judged by Ms. Nalinah A/P Poongavanam based on the highest total points scored by the players for each slot of this competition. Muhammad Khairi Bin Saiful Azmi, emerged as the champion for this competition while the first runner-up, was Zhang Citing. Li Qinglong and Abdullahi Yahye Abdikarin secured the second runner-up and fourth place respectively. Ms Nalinah presented a trophy to these winners who were all Level 3 students. The event ended with a photo session and a thank you speech by Ms Nalinah and Ms Zeena. The event was a fun, rewarding, challenging and invigorating experience for the students!