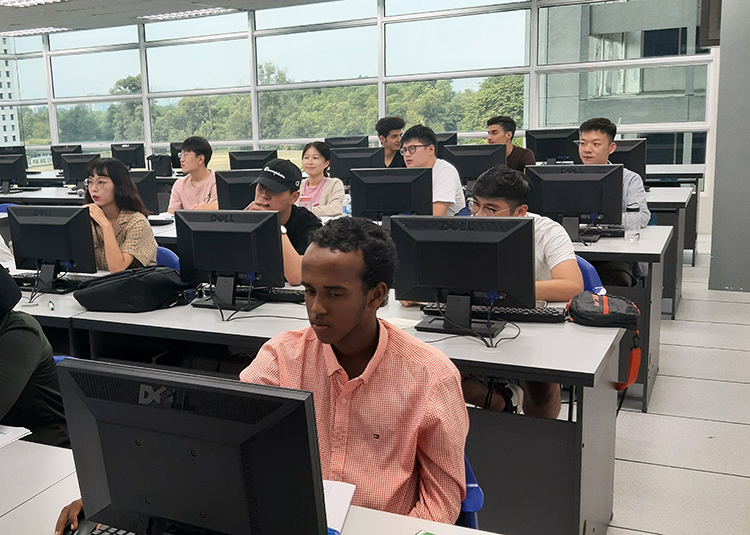 Every semester, the Intensive English Programme (IEP) in IUKL welcomes a number of students from various countries around the world to study in this dynamic programme which prepares the students for the IELTS test while allowing them to gain confidence in using the English language in their communication with friends, classmates or during lectures. It is an integrated-skills course that develops listening, speaking, reading and writing skills which are the major IELTS test components. This programme features small classes that employ a variety of teaching methods which are mostly interactive.
The IEP students in IUKL have access to computer-based language labs and campus-wide Wi-Fi Internet. Students are also given access to various online language learning activities and digital resources which are essential for the IELTS test. This course also incorporates grammar and vocabulary components. Grammar classes are held in the computer labs which provide internet resources for grammar exercises.
English language activities are an integral part of the IEP. Students will practice and develop skills by participating in various learning activities in the classroom. This programme also offers students additional opportunities to practice their English skills outside of the classroom.
Since IEP classes are attended by students from all continents, they will have the opportunity to share and learn about various cultures while making new friends.