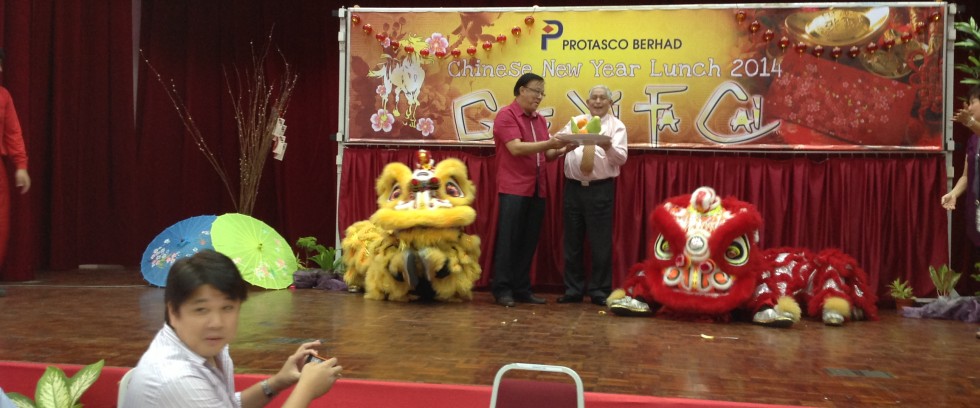 The Malaysian tradition of hosting open houses during festivals has become a medium through which people unite for the continuity of harmony and progress.
Protasco Berhad hosted a Chinese New Year Lunch 2014 on 12th February 2014, for its staff. Hosting the ceremony was Executive Vice Chairman/Group Managing Director, YBhg. Dato' Sri Ir. Chong Ket Pen with the presence of Protasco Berhad's Chairman, YBhg. Tan Sri Datuk Dr. Hadenan A. Jalil, and Chairman of Kumpulan Ikram Sdn. Bhd., YBhg. Tan Sri Othman Rijal. The lunch was for all staff from all the companies under Protasco Berhad.
The event was blessed with a heart pounding performance of the traditional Lion Dance which received an overwhelming response from the members of Protasco Berhad.
VIP guests then participated in tossing 'Yee Sang', a dish made of fish and a variety of vegetables, which is a 'must' during Chinese New Year to symbolise prosperity.
The guests were served an array of traditional delicacies and a fusion of Malay-Nyonya cuisine.