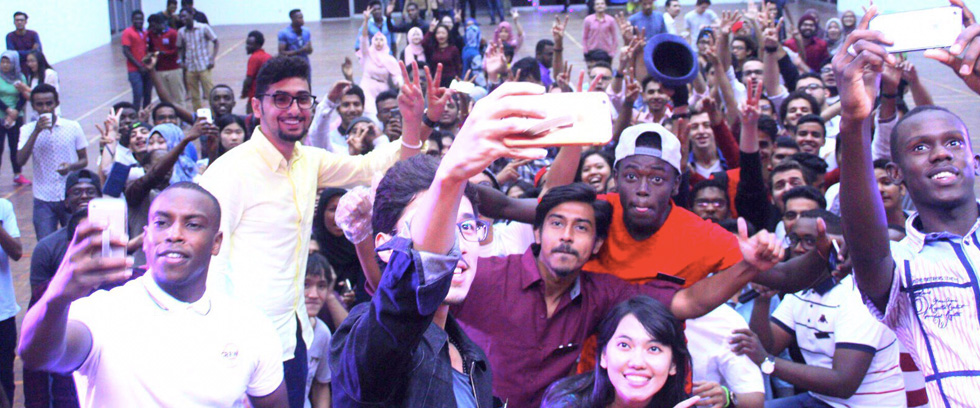 The International Student's Association (ISA) of IUKL arranged a welcoming ceremony for the new students of 2015, 10th December 2015 at the Multi Purpose Hall. The societies and clubs of IUKL gave their full support and delivered great performances that night. It was a free entry event, where new students from all faculties were invited along with the seniors for a memorable evening.
The event started at 8pm and ended at 10pm, and refreshments were served for the audience. Mesmerizing dance performances were presented by the Sanggar Budaya club, whilst local and English songs were performed by the Garuda Band and the Music Club. ISA also arranged a selfie competition where the best selfie wins a prize. A pop quiz about Malaysia, IUKL and ISA was also conducted during the event and prizes were awarded to the winners.
Members of the faculties and the management were also present to show their support. There was a briefing about "Dos' and Don'ts" which the new students found very informative and helpful. Positive reviews were given by the students after the event and they expressed their happiness in becoming a part of the IUKL family. They also hoped for a memorable stay at IUKL that will lead them to a brighter future. The President of ISA, Abdulhafiz Ozbek, affirmed that the programme was very well executed and the support from the students and members of the faculties was overwhelming.