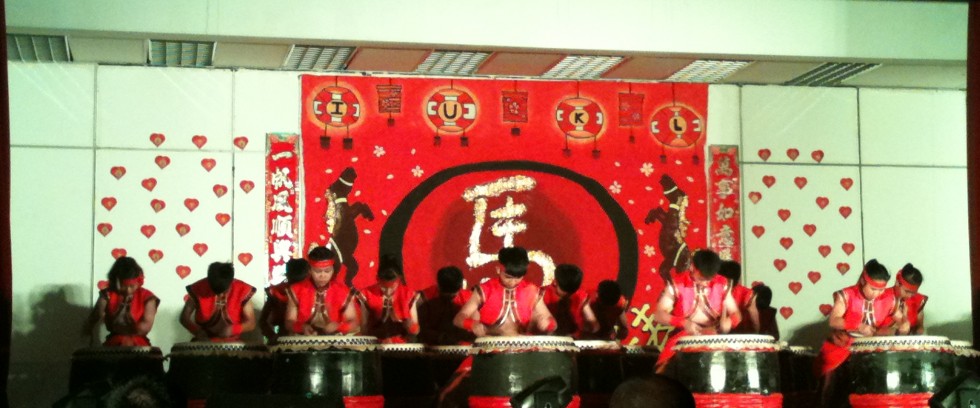 On 21st January 2014, the IUKL Chinese Society organised the "IUKL Chinese Spring Festival 2014" at the Multi Purpose Hall, IUKL. This year being the year of the horse according to the Chinese zodiac, the theme for this event was "The Auspicious Year by The Majestic Horse".
For the opening gimmick, two horses were brought into the hall. A pair of scissors was brought on one of the horses for the President and Vice-Chancellor of IUKL, Prof. Dr. Roslan Zainal Abidin to cut the ribbon and launch the event. It was indeed a pleasant surprise for all to have the two horses in the hall. The opening gimmick was one of a kind, never before done.
The attendees, comprising staff as well as students of IUKL and also students from the neighbouring institutions such as Universiti Putra Malaysia (UPM), Universiti Kebangsaan Malaysia (UKM) and Universiti Tenaga Nasional (UNITEN) feasted their eyes on the lovely decorations, all inspired by the year of the horse. The audience was mesmerised by the performances such as the majestic Lion Dance, Mask Changing and the 24 Season Drums just to name a few.
By organising this event, the IUKL Chinese Society hopes to emphasise the importance of preserving Chinese traditions and culture.