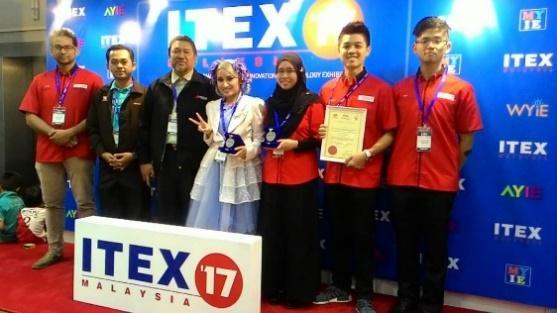 The 28th International Invention and Innovation Exhibition (ITEX'17) was recently held from 11 to 13 May 2017 at the Kuala Lumpur Convention Centre. Two teams were sent to represent IUKL to showcase their ingenious products and discoveries with other innovators at this prestigious exhibition. Nearly 1000 inventions by local and international inventors, research scientists, research institutions, individual inventors, young inventors and corporations were showcased at this event.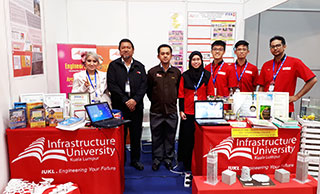 The three-day event was memorable for IUKL as both teams won silver medals along with certificates of appreciation hence marking another achievement for IUKL. The teams that brought home the silver medals were led by the President and Vice Chancellor of IUKL himself, Prof. Dr. Roslan Zainal Abidin and Ms. Dayang Siti Quraishah Abg. Adenan, a lecturer from the Faculty of Engineering and Technology Infrastructure.
The President's project, '"AR Index" is a collaboration research project with an architect firm in forecasting building design resilience in landslide risk areas via the architectural parameters and previously developed Rainfall-Soil Risk Chart. On the other hand, Ms. Dayang's project was on the "Durability and Strength Performance of Self-Consolidating Concrete Incorporating Triple Blended Qua-Si-Rha", a new self-consolidating concrete mix which is used in constructing buildings. She was also the gold medallist at the 5th IUKL Innovation and Invention Competition (IUIIC 2016).
The International Invention and Innovation Exhibition (ITEX) is an annual invention exhibition which gathers prolific inventors, key local and international players from various sectors to explore new business ventures and to unveil new inventions or products.