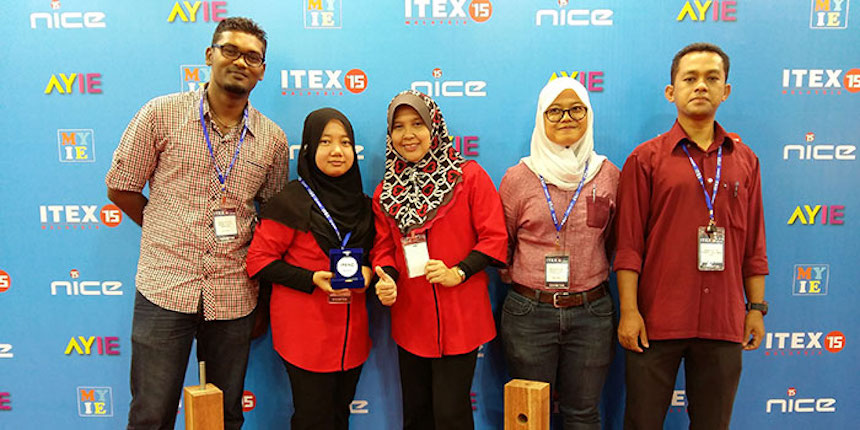 The 26th International Invention and Innovation Exhibition (ITEX'15) was held from 21 to 23 May 2015 at the Kuala Lumpur Convention Centre. Two Silver medal winning teams from PERINTIS 2014 were sent to represent IUKL to showcase their ingenious products and discoveries with other innovators at this prestigious exhibition.
The three-day event was memorable for IUKL as both teams won Silver and Bronze medals along with certificates of appreciation hence marking another achievement for IUKL. The team that brought home the Silver medal comprise Mr. Mohd Sofiyan Sulaiman and Ms. Nik Nuraini Azhari; lecturers from the Faculty of Engineering and Technology Infrastructure and their product is, 'The Use of Image Processing Technique to Characterize Grain Size Distribution' which is important in fluvial research to obtain grain size distribution.
The Bronze medal team was represented by Ir. Tengku Anita Raja Hussin, a lecturer, and students, Nurul Amanina Baharim, and Thanendran Subramaniam; all from the Faculty of Engineering and Technology Infrastructure. Their product is the 'Dowel Connection in Glulam Timber'. This was a study on the maximum pull-out strength and stress of glued-in-timber connection.