After your AUSMAT, SAM, SPM, STPM, UEC, O-Levels or A-Levels? Join Us. Fill up the form and we will assist you further!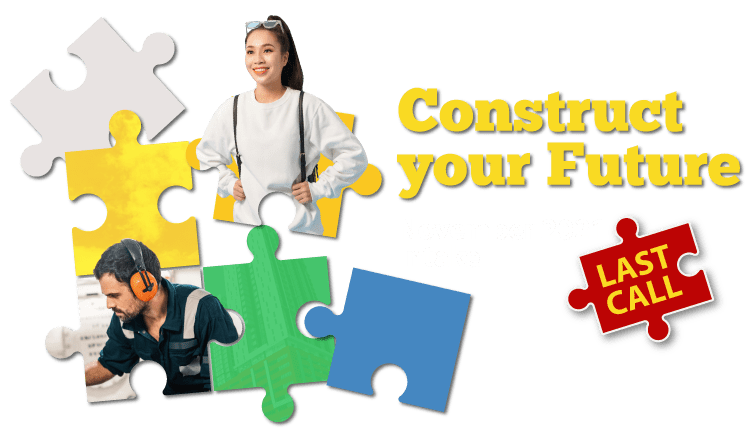 *We will not forward your email to any third party
What Students Say About Us?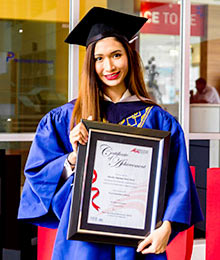 Phoebe Syafinaz Binti Jasni (Malaysia)
Bachelor of Communication (Hons) in Integrated Marketing Communication
"The affordable tuition fee and fee waiver offered by IUKL were part of the main reasons I enrolled into IUKL. Despite facing several challenges and personal struggles, education has always motivated me to go all the way in my studies."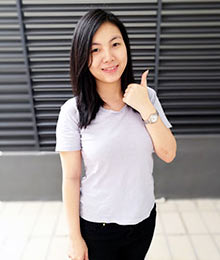 Law Kah Yan (Malaysia)
Diploma in Quantity Surveying
Having a brother who studied at IUKL made me eligible for the Sibling Discount. I am also a Tuition Fee Waiver recipient. This motivates me to work harder and focus on my studies to maintain my CGPA. It is not easy but it is not impossible.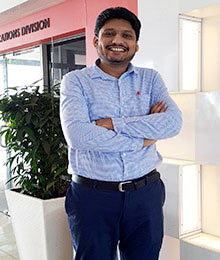 Moeen Uddin Ahmed Khan (Pakistan)
Bachelor of Business Administration (Hons) in E-Commerce
I love the programme I took. It is a mixture of business and IT. It definitely helped me in my work now. I loved one subject 'Managing Cultural Diversity' where I get to understand the cultures all over the world. It was interesting.
RM100 Registration
*
Kickstart your course with just RM100
6 Types of Financial Assistance
IUKL Scholarship
IUKL offers the following scholarships to deserving high performing Malaysian students.
| | Full Scholarship | Partial Scholarship (50%) |
| --- | --- | --- |
| SPM / O-Level | 8As and above | 5As and above |
| STPM | CGPA > 3.500 | CGPA > 3.000 |
| A-Level | 3As | 2As |
| United Examination Certificate (UEC) | 5As | 3As |
| SAM / HSC / AUSMAT | TER / UAI 85 | TER / UAI 75 |
| CPU | 85% (6 best subjects) | 75% (6 best subjects) |
| Foundation / Diploma OR Equivalent | CGPA 3.750 or above | CGPA 3.500 to 3.749 |
The scholarship is awarded for the 1st semester ONLY.
For the 2nd semester onwards, the entitlements are based on the Tuition Fee Waiver Scheme
Tuition Fee Waiver
Fee waivers are given based on merit. Scholars with the following CGPA will be rewarded according to this scheme:
| CGPA | TUITION FEE WAIVED* |
| --- | --- |
| CGPA ≥ 3.75 | 50% |
When you score higher grades, you are rewarded with lower tuition fees.
Please refer to our friendly counselors for further details.
Terms & Conditions apply
This scheme is only applicable to undergraduate programmes
This scheme will start from March Intake 2017 onward. Existing students will still enjoy the previous Tuition Fee Waivers.
Application / Registration
To register, please complete the following:
Malaysian Students
Undergraduate Programmes
A copy of completed Application Form
A copy of Mycard/NRIC
Four (4) recent color photographs. Your photos must be professionally printed and 50mm (high) x 35mm (wide), and:

Taken against BLUE background
No spectacles and mouth closed

A certified copy of SPM / O-level Results
A certified copy of STPM / Matriculation / A-Level / Diploma certificate and full transcript
A certified copy of School Leaving Certificate / Letter of Completion
RM53.00 for processing fee*
RM100.00 initial payment *
Postgraduate Programmes
A copy of completed Application Form
A copy of Mycard/NRIC
Four (4) recent color photographs. Your photos must be professionally printed and 50mm (high) x 35mm (wide), and:

Taken against BLUE background
No spectacles and mouth closed

A certified copy of Bachelor's or Master's degree transcript
A certified copy of SPM and STPM results
A certified copy of School Leaving Certificate / Letter of Completion
RM212.00 for processing fee*
RM100.00 initial payment*
---
Undergraduate Programmes
Three (3) photocopies of Passport (all pages including blank pages). Do not resize. Passport must be scan vertically (up – down).
Four (4) recent color photographs. Your photos must be professionally printed and 50mm (high) x 35mm (wide), and:

Taken against WHITE background
No spectacles and mouth closed

Pre-Medical & Lab Reports
Eligibility Letter / Non-Objection Certificate (For Sub-Saharan African Countries only)
Results for English Proficiency Test / Papers (TOEFL or IELTS preferred)
Postgraduate Programmes
Three (3) photocopies of Passport (all pages including blank pages). Do not resize. Passport must be scan vertically (up – down).
Four (4) recent color photographs. Your photos must be professionally printed and 50mm (high) x 35mm (wide), and:

Taken against WHITE background
No spectacles and mouth closed

A certified true copy of:

High School Certificates OR equivalent,
A-Level Certificates OR equivalent,
Certificates/Diploma OR equivalent,
Bachelor's Degree OR equivalent, (for postgraduate applicants)
School Leaving Certificate / Letter of Completion of Study

Any other relevant documents