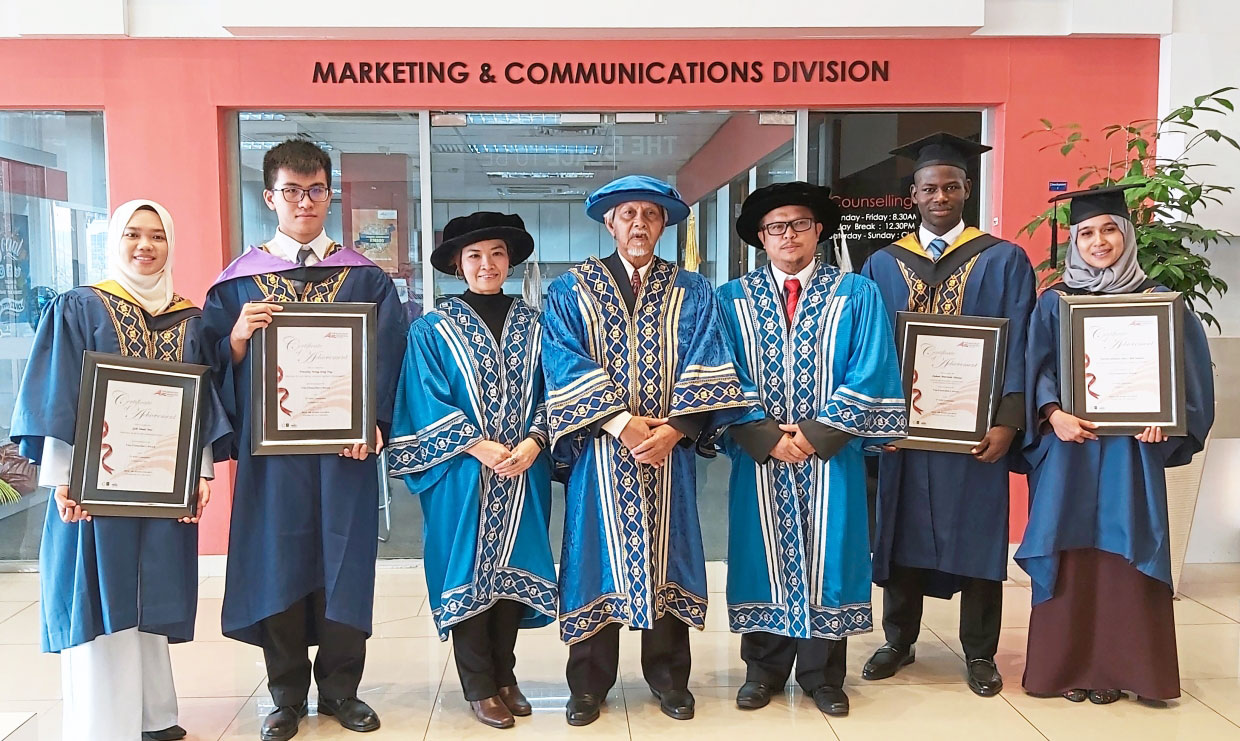 A TOTAL of 1,137 graduates celebrated their achievements at Infrastructure University Kuala Lumpur's (IUKL) 17th convocation.
They received their scrolls from vice-chancellor Professor Dr Ideris Zakaria at a ceremony in IUKL's Kajang campus.
The graduates comprised three PhD, 65 master, 856 bachelor and 213 diploma holders.
Of the number, 75% were Malaysian while the rest consisted of graduates from over 30 countries.
There were four recipients of the Vice-Chancellor's Award: Nurfarahdiana Abd Rahim (Bachelor of Electronics Engineering (Hons), Zubair Muritala Olaniyi (Bachelor of Science (Hons) in Economics and Finance), Timothy Wong Ying Ong (Diploma in Electrical and Electronics Engineering) and Goh Shuet Mei (Diploma in Business Administration).
When contacted, Nurfarahdiana, 33, said she did not expect to receive such a prestigious award.
"It really was a dream come true. I am so happy, " said Nurfarahdiana, who achieved a cumulative grade point average (CGPA) of 3.87 for her degree course and is now working with an Internet-based company.
When asked why she had chosen IUKL, Nurfarahdiana said she was drawn to the university's reasonable fees, dedicated lecturers and multiracial student population.
"My education at IUKL was not just about learning theory, " she added.
This year's convocation also saw graduates from programmes conducted in collaboration with Executive College, Sarawak; International College of Advanced Technology Sarawak; Alpha College of Technology; Advance Tertiary College and Sunway International Business School, Nepal.
Also present were IUKL's senior management and representatives from several foreign embassies.
To-date, IUKL has produced more than 9,000 graduates in fields such as Engineering, Business, Education, Communication, Language Studies, Architecture, Biotechnology and Information Technology.
As the foremost infrastructure university in Malaysia, IUKL aspires to produce skilled manpower who are equipped with communication, technological and managerial skills.
For details, call 1-800-88-STUDY (78839), e-mail [email protected] or visit www.iukl.edu.my
Follow IUKL on facebook.com/myIUKL and twitter.com/myIUKL
Source: The Star Online