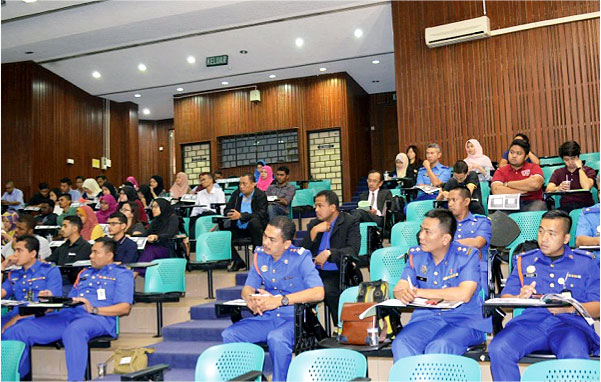 Earthquake is one of the most devastating natural disasters on earth. Earthquake effects can cover hundreds of thousands of square kilometers; cause damage to structures or infrastructures facilities; result in loss of life and injury to hundreds of thousands of people; and disrupt the social and economic functioning of the affected area. Although it is impossible to prevent earthquake from occurring, it is possible to mitigate the risk and to reduce loss of life, injuries and damage.
Earthquake risk was a big issue when the worst earthquake disaster in the modern years occurred in North Sumatra at Banda Aceh. The great Sumatran earthquake occurred on the 26th December 2004, measuring at 9.3 on the Richter Scale, had created tsunami that killed 283,100 people from surrounding countries, including Malaysia with 68 people died. With this incidence, Malaysia need to be prepared to confront with such earthquake disasters which not only originate from our country but also from countries nearby. As a part of earthquake risk mitigation strategy, a lot of research activities in the field of earthquake engineering are urgently required even in the country with low to moderate seismic activity level such as Malaysia. Lessons learned from the 1985 Mexican earthquake and the 1957 San Francisco earthquake phenomena have shown that earthquake can have significant effects although at longer distance due to long period component of shear waves.
Hence, the earthquake engineering research is needed in order to predict the possibility of earthquake in the future that can cause damages to the buildings and structures as well as to find the solution for mitigating the effects. The research should cover the investigation and solution of the problems created by damaging earthquakes, and consequently the work involved in the practical application of these solutions, i.e. in planning, designing, constructing and managing the earthquake risk of earthquake-resistant structures and facilities.