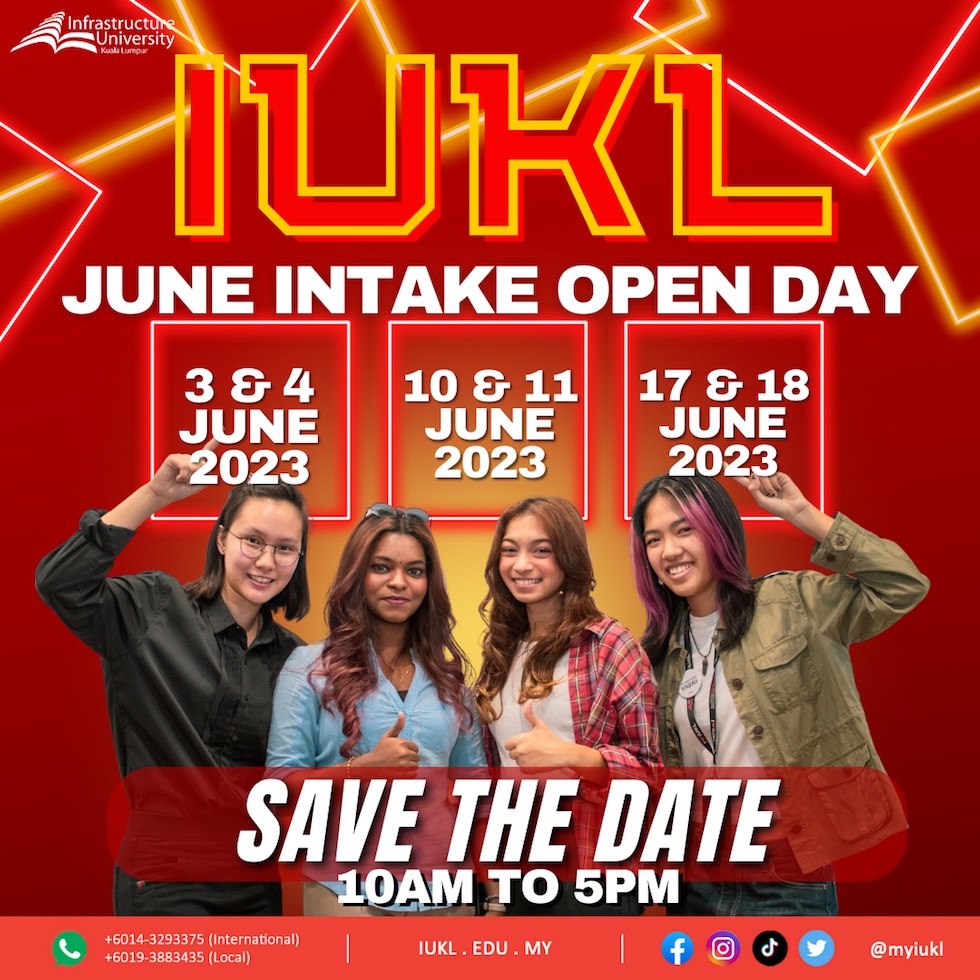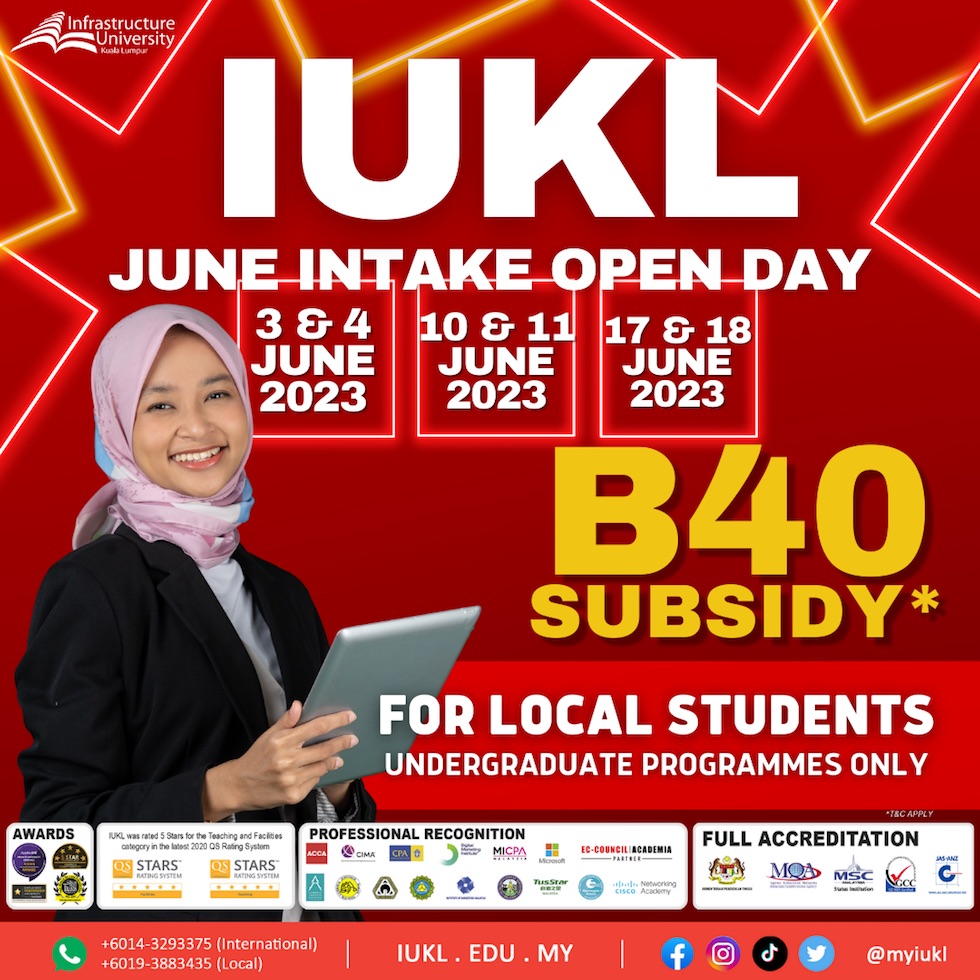 Infrastructure University Kuala Lumpur (IUKL) June 2023 intake registration is NOW OPEN! We would like to cordially invite you to join us on the following dates:
3rd and 4th June 2023
10th and 11th June 2023
17th and 18th June 2023
The event will run from 10 AM to 5 PM on each of the specified dates. Save the dates and mark your calendar! We look forward to welcoming you to the June Intake Open Day at IUKL.
If you would like to find out more, please do not hesitate to contact us at 019 388 3435 or via email at localmkt@website