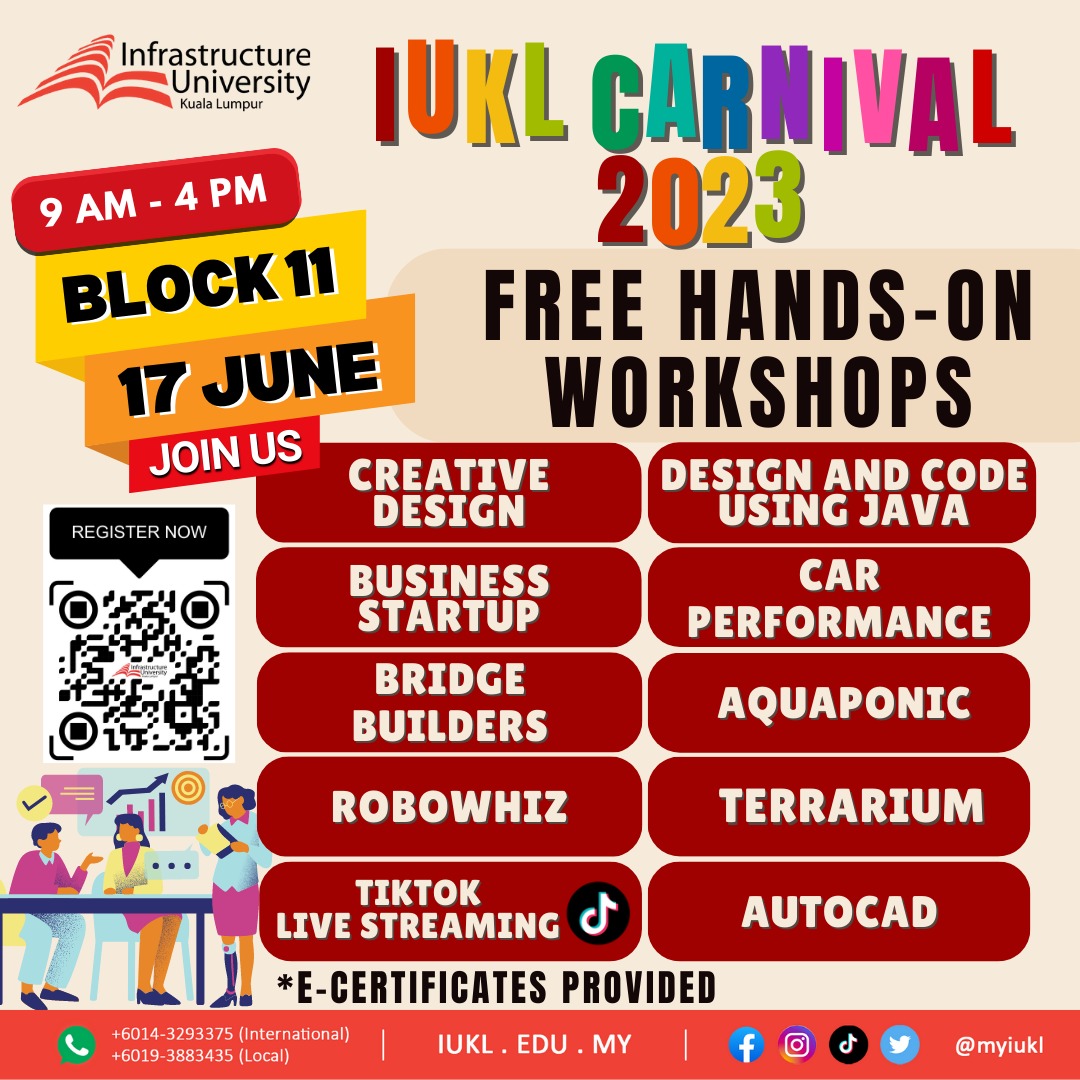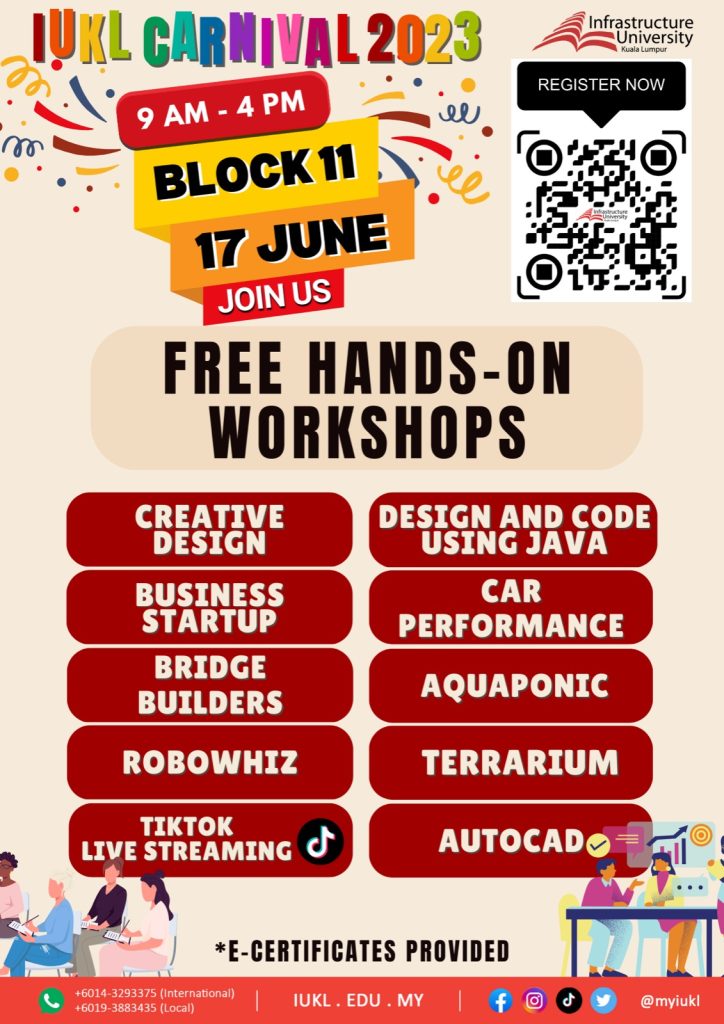 We are happy to inform you that the Infrastructure University Kuala Lumpur (IUKL) is hosting a carnival on the 17th of June 2023. We would like to invite you to attend and discover more about our university and the courses that we offer.
Details of the event:
Date:
17th June 2023
Time:
9am – 4pm
Venue:
Block 11, IUKL
WhatsApp:
+6014-3293375 (International)
+6019-3883435 (Malaysia)
The carnival is designed to be a festive event that offers entertaining social interaction and joyful experiences for all attendees. You can look forward to engaging in fun activities such as free hands-on workshops where you can dive right into Creative Design, Robotics, and AutoCAD. It's the perfect opportunity to actively engage with the subject matter and gain a deeper understanding of the concepts being taught. Plus, there are other fun activities to enjoy including competitions, club and society displays, and exhibitions. Don't miss out!