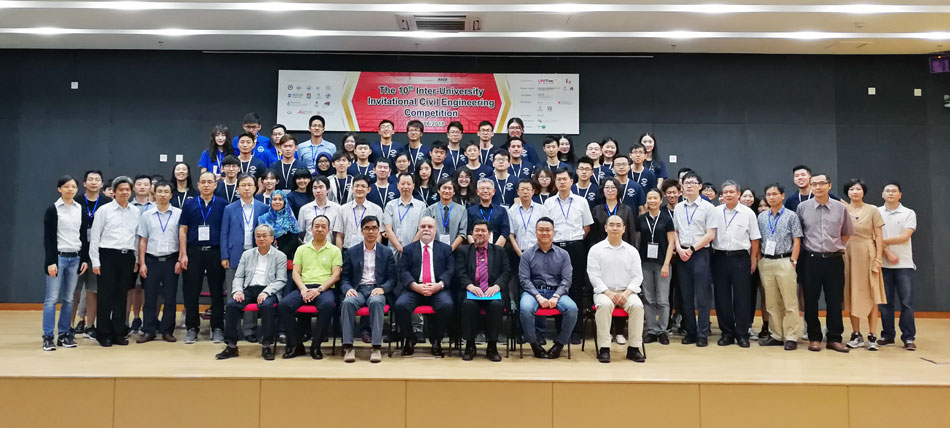 IUKL sent a team to participate in the 10th Inter-University Invitational Civil Engineering Competition (10th IUICEC 2018) which was held from 26th to 30th June 2018 in Macau. IUKL being the premier university for Civil Engineering is the only Malaysian university that took part in this prestige international competition. We are proud to announce that we were placed in the top 10, competing against 14 other universities from around the globe.
IUKL, formerly known as Kuala Lumpur Infrastructure University College(KLIUC), was the organiser for IUICEC 2012 and we were to placed in the top 5 with fourth placing among the 13 universities that competed.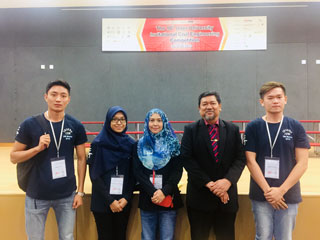 The IUKL team, consisting of Ir. Tengku Anita Raja Hussin (leader), Phema Tashi, Ling Sung Eng (both Bachelor of Civil Engineering (Hons) students) and Amalia Hassan Tajri (Bachelor of Science (Hons) in Architectural Studies) were required to design an aesthetically pleasing and innovative curved bridge that is capable of withstanding the applied loads. Submissions were judged on two types of load; static load and dynamic load.
The IUKL team was also one of the four teams to receive the Merit Award, bringing home a certificate and a plaque.
The President and Vice Chancellor of IUKL, Prof. Dr. Roslan Zainal Abidin was also present at the event to show his support.
The 14 other universities that competed were City University of Hong Kong, Hanyang University Seoul, Harbin Institute of Technology China, Hong Kong University of Science and Technology, Monash University Melbourne, National University of Singapore, Shanghai Jiaotong University, Shinshu University Japan, Southwest Jiaotong University Chengdu, Tongji University Shanghai, Tsinghua University Beijing, University of Hong Kong, University of Macau, and Xi'an University of Architecture and Technology China.
By participating in this competition, the university hopes to produce versatile future engineers and continue to endow students with more experience and skills in the any field they wish to venture into their professional life.
This event is recognised and supported by the Engineering Accreditation Council (EAC) Malaysia together with industry leaders worldwide ever since its establishment in Tongji University Beijing, China in 2000. The universities involved are predominantly chosen for their technological based and high rank for their obligation internationally and achievement across the globe including Malaysia, Australia, China, Korea, Taiwan, Europe & US.