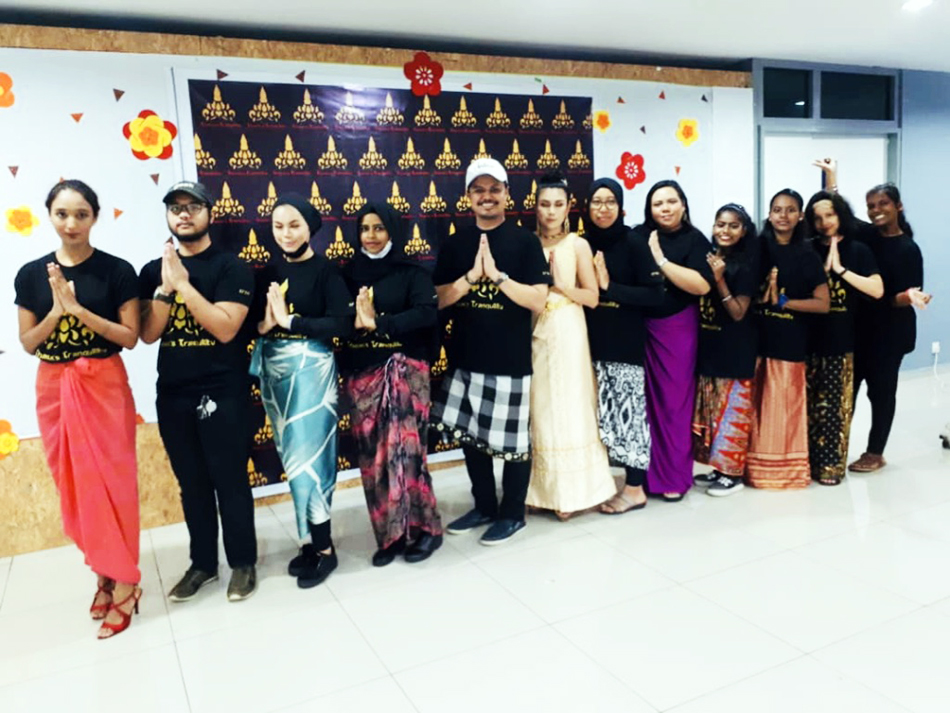 COMM 3103 Managerial Communication students of September 2019 semester organized an event based on the Thai concept called ThaIUKL's Tranqulity, under the supervision of Mr. Mohd Hellis Bin Mohd Som. In collaboration with COMM 1402 Public Relations class, the COMM 3103 students ventured into bringing the Thai-based atmosphere to Infrastructure University Kuala Lumpur. The event was supported by the Faculty of Business, Information and Human Sciences (FBIHS) of IUKL.
The one-day event, opened to all students of IUKL, was organized to enable students and lecturers to relax and take a break from their busy schedules.
The event was a success as the atmosphere was filled with relaxing Thai music, aromatic candles and massage oils. The committee also organized a section selling Thai food and beverages, such as mango sticky rice that was sold for RM8 each and Thai Iced Tea from Cha Bang Ang that came in different flavors, with prices that varied according to the flavors and mixtures. The event continued till 5.00pm that day.
The organizers were overwhelmed by the positive response and active participation of IUKL students and lecturers. Immense support from the top management of IUKL and our own faculty (FBIHS) helped in the success of ThaIUKL's Tranquility 2020.
Last but not least, the organizers would like to thank all parties for their support and involvement in making the IUKL's ThaIUKL Tranquility 2020 a successful one. It was both a learning and exciting experience to be part of this event, and it also boosted the confidence of the organizers, students of Managerial Communication who were able to handle such an event.