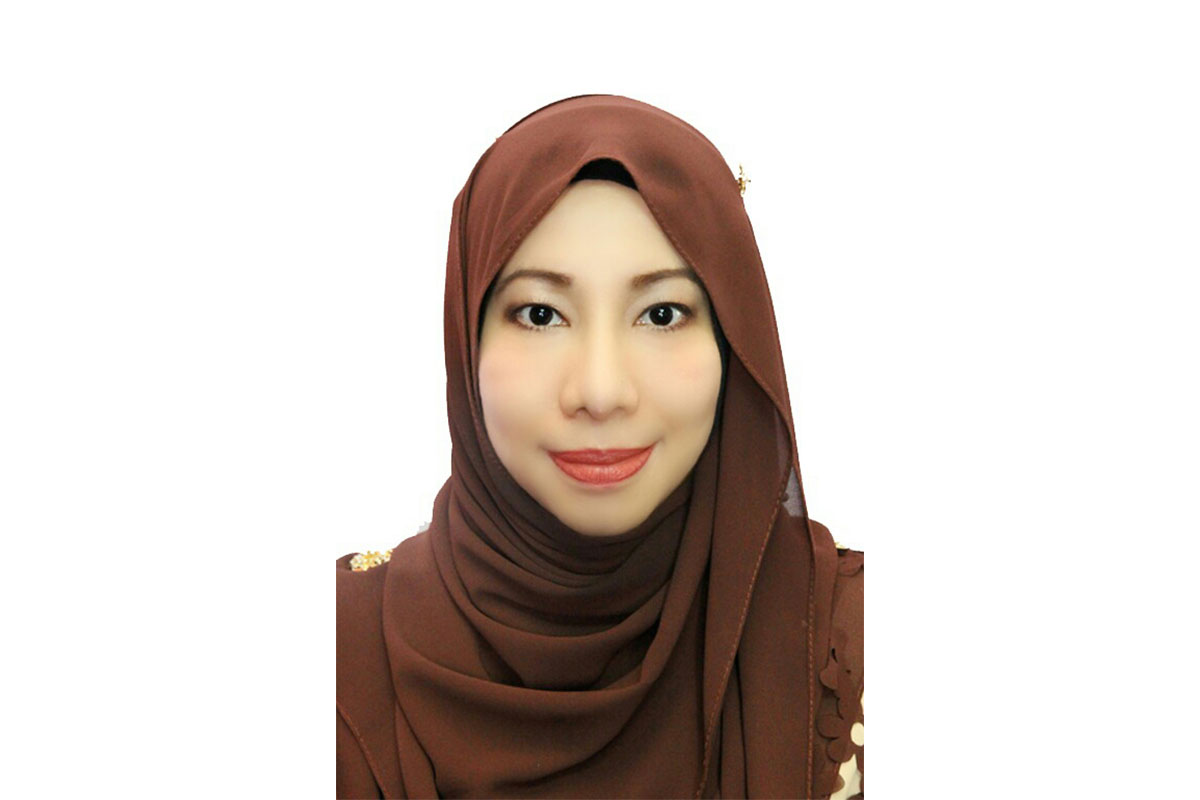 Brief Profile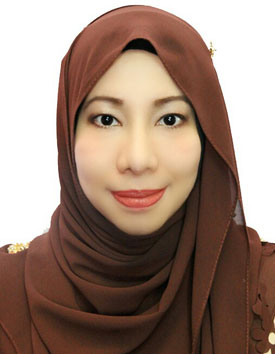 Name: Dr. Norzita Yunus
Designation: Senior Lecturer
Department / Faculty: Communication Department Faculty of Business, Information and Human Sciences
Awards and Recognition:
Best Paper Award
International Conference on Communication and Media 2014, Langkawi
Editorial on Communication Programmes
What do you look for in a student who wishes to join this programme?

An interest in learning more about communication; they may or may not be good at it already but they must be keen to learn.
An open mind – willingness to accept criticisms or feedback which will enable them to continuously grow by listening to the perspectives of others and engaging in critical thinking in sharing feedback about others.
Enthusiastic and passionate about what they are doing.

What are the necessary skills for a career in the communication industry?

The understanding that communication evolves, and is very much impacted by environmental factors such as the technology and globalisation. Practitioners/ communicators have to keep abreast with the latest developments and stay sharp in identifying and responding to current trends.
The ability to listen and empathise is also important in enabling them to connect to people and stay connected – it's communication after all.

Share your thoughts on the level of popularity of this industry amongst young entrants.
In Malaysia, communication is not like traditional disciplines such as business and engineering, for instance, since communication or anything close to it is not taught in schools as opposed to Engineering-related subjects such as mathematics and physics. However, since many universities have started offering communication courses, it has started to gain popularity. More exposure to communication as a field of study should be done. Now we have more students opting for communication-related courses.

Communication and the younger generation are actually very much intertwined. The younger generation shows a great amount of interest in the media – owning multiple social media accounts right up to being successful online entrepreneurs. This is communication – mass communication to be specific. On a daily basis, they communicate with others on multiple platforms, and with people who are culturally different – these are all contexts within communication. From these examples we can see that they have been engaging in communication – it's nothing new.

However, understanding the process theoretically would enable them to learn the science behind it thus help them to be better at it. This can be obtained from formal training such as by enrolling into a communication programme.
Could you share with us the career progression for this industry?
Graduates may choose to work in the industry depending on their interest and specialisation. They may choose to work as journalists/ publishers/ editors within the media industry. They may also opt for positions within corporate communication department such as Corporate Communication Executives. They may also start their own business in communication-related areas such as event management and public relations.

However, at the end of the day, a degree in communication should help a person become a better communicator. Good communication skills would enable them, among others, to relate better with others, thus help them to excel in their chosen career.
What are the possible challenges in this field?
Globalisation, diversity, technology, economic interdependence. These factors make communication even more pertinent. Careful thought and consideration have to be put into crafting messages to meet these changing needs.
What is the most enjoyable part of the job?
Teaching people that communication is not just a paper qualification. With a sound understanding of the process and its implication, the knowledge and skills learned can help make life better as individuals within the society. Good communication skills do not come handy only at work but should help us relate better to others and help make us better participants in the society.

Seeing how some students who appear shy and reserved in their first few semesters grow to be confident individuals during their internship presentation (in their final semester), that is satisfaction beyond description! It makes us realise, at least, there was something right that we have done in guiding and mentoring these students.
Are there any concerns or changes in the industry that you are keen to see in the future?
That communication as an area of study would be more widely accepted and recognised.
Do you have any advice for the new students and graduates of this programme?
Consistently learn, unlearn and relearn to remain relevant. Knowledge and skills must be updated. Remember, communication is like fluid. It takes on the shape of the container where it is stored. Thus stay alert, keep abreast with the latest developments, keep an open mind and stay positive in embracing changes.
Is there anything else that you would like to share?
A degree in communication should not just help us land on our dream job but should also help us live better. Communicate better, connect better and a better participant in our increasingly pluralistic society. This is our role and contribution to the society as graduates in communication; people who have an informed knowledge of the process of communication, thus be good at it. Be an active, sensitive and thoughtful participant in the society, making it a beautiful one to live in.