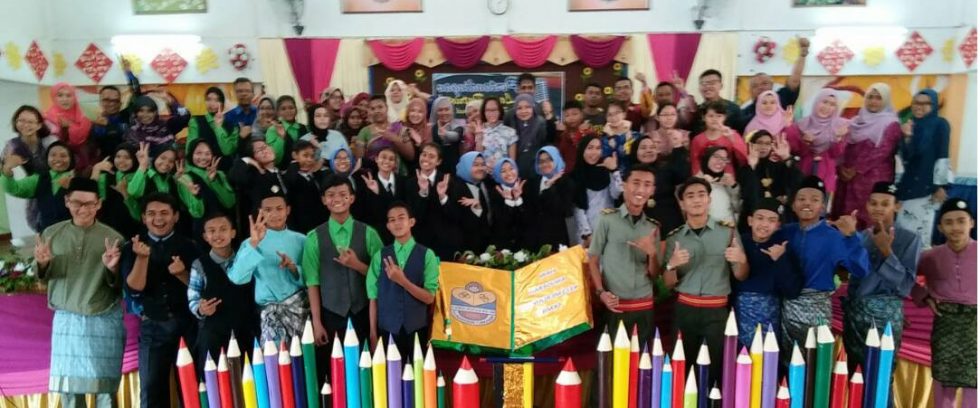 On 10 August 2017, a Patriotic Song Competition for Secondary Schools was held at Seberang Prai Tengah, Penang. The programme was a collaboration between Faculty of Arts, Communication and Education (FACE) IUKL and Pejabat Pendiddikan Daerah (PPD) Seberang Prai Tengah, Penang.
The competition took place at Dewan Sri Gemilang, SK Machang Bubok II, Bukit Mertajam, Penang.
The programme was aimed at instilling the spirit of patriotism in the students and generating awareness of IUKL. As expected, not less than fifty contestants from Seberang Perai Tengah Secondary schools showed up in colourful traditional attires, all set to give it their best. A total of 5 schools with 7 teams took part in the competition.
The hall was packed with the accompanying teachers, contestants, PPD officers, supporters and teachers from neighbouring schools. There was a palpable buzz in the air – the contestants were more than a little ready to belt out the chosen patriotic songs. During their performance, they worked the whole stage, got the other contestants and audience involved and sang their hearts out.
The judges had a tough job deciding the winners of the competition. SMK Convent Bukit Mertajam earned points from the judges for picking the perfect song for their team's voice. They were in perfect harmony.
The winning teams celebrated their success by singing their songs together with the audience and the spirit of togetherness was very much alive in the hall on that day.
The event was a huge success! Networks were formed, friendships were made, laughter was shared and most importantly we were "Sehati Sejiwa"
The organizing team from IUKL – from left: Ahmad Alshahri Mohammed Ali Said, Suraya Amirruddin, Prof Dr Siti Maziha Mustapha, Prof. Dr Faridah Ibrahim, Sarker Mohammad Al Amin and Alreaq Nizar