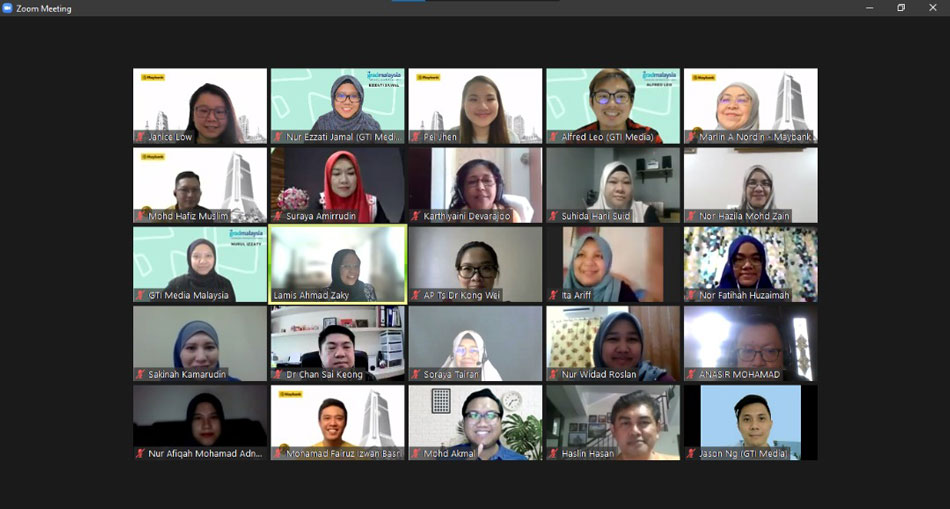 A virtual networking session was held by Maybank for IUKL, co-organised by GTI Media Sdn Bhd together with the Communication & Branding Unit of IUKL via zoom platform on 27th August. The virtual session was attended by the members of the Faculty of Business, Information & Human Sciences, the Financial Assistance Unit, the Career Development Unit and the Corporate Engagement Unit of IUKL.
The session started with a brief introduction of Maybank and its history. The session then continued with a short presentation on education loans and financial support for students. It was then, followed by career opportunities with Maybank for graduates.
Each session was presented by different speakers from diverse backgrounds. These speakers who are currently at different level in their career path has vast experience in their respective field.
IUKL team members gained valuable insights and a better understanding in terms of the requirements needed and options available for education loans and financial support, internship and career opportunities. There was definitely a good amount of input given throughout. Glad to know that Maybank offers so many opportunities for our students and graduates! It was definitely a fruitful session for IUKL.