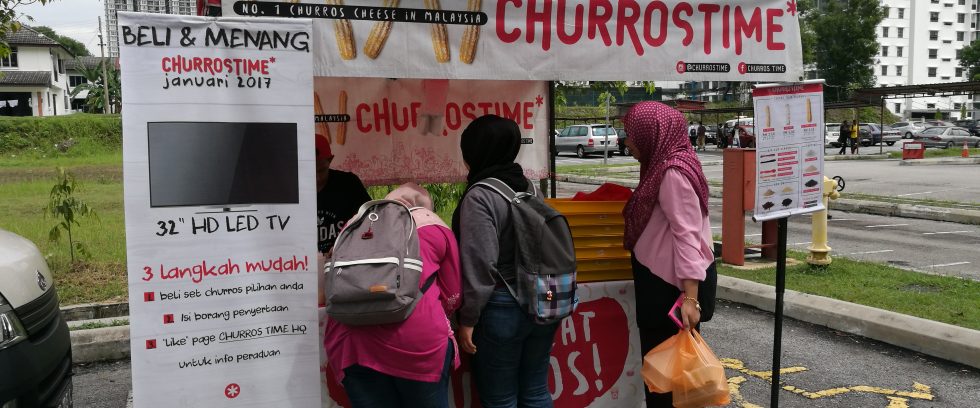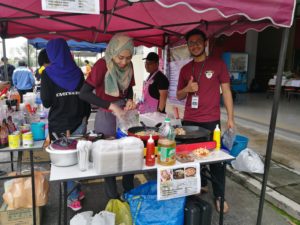 On the 25th January 2017, the foyer of Block 9, IUKL served as the venue for the Food Fiesta organized by the Civil Engineering Club (CIVEC). The event was meant to expose the Civil Engineering students to entrepreneurship skills as a way to sharpen their real-world expertise. Though the event was organized by CIVEC students, they were also hosts to various stalls and food trucks from outside the campus.
The event prioritized cuisines to satisfy everyone's cravings.
A collaboration between CIVEC and their advisor, Ms. Naimah Yusoff resulted in the exciting food fiesta that encouraged students and staff of IUKL to indulge in unique delicacies. The CIVEC students exceeded the expectations by handling the fair with grace and enthusiasm.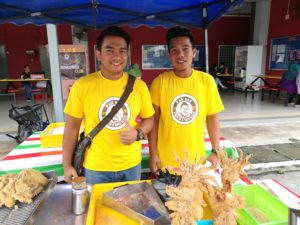 The fiesta not only offered various types of food but also stalls selling scarves, fashion wear and IUKL merchandise. The fair injected a shot of excitement into the customers as they were free to shop for items ranging in prices, styles and taste.
The event wrapped up wonderfully and everyone involved left content; vendors were ecstatic that their merchandise were sold out even before closing time and the CIVEC received excellent feedback from customers asking them to host similar events more often.