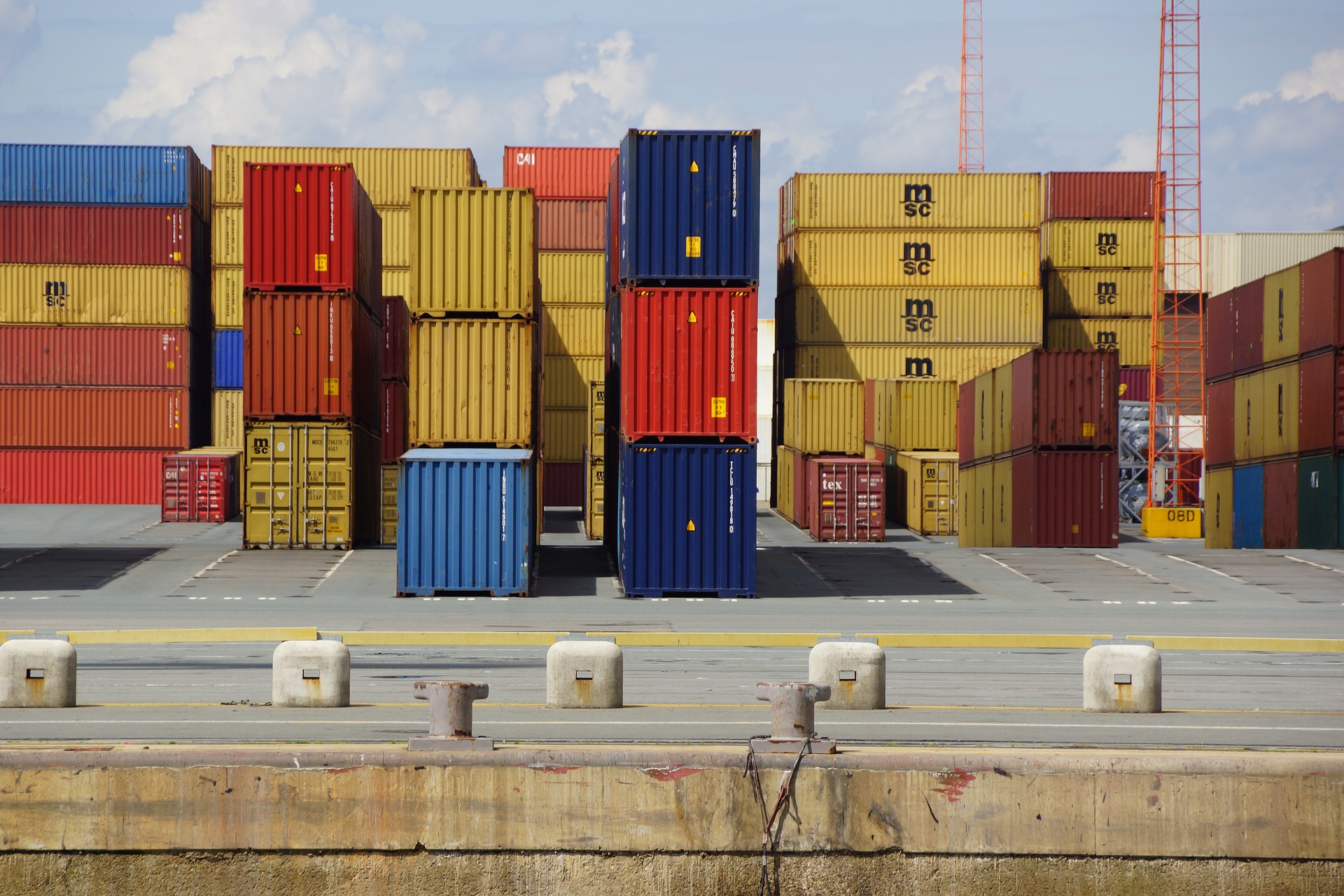 With the advent of Grab, Uber, Amazon, Lazada and the rest of the logistic juggernauts, it's clear that the various fields involved in the construction of each delicate delivery ecosystem is pivotal. For the most part, Malaysia's education system has yet to adapt and adopt a course that would fill the crater-like void this development created, although there are a few exceptions. And the most notable of the lot is none other than the introduction of a course called Bachelor of Science (Hons) in Logistics and Supply Chain Management. This course deals and dabbles with numerous facets seen in the field of logistics, and is offered by Infrastructure University Kuala Lumpur (IUKL). Today, we explore what this course actually is, what it will entail, and whether it's a suitable fit for you.
---
What is it?
Logistics is a thriving field to get into in the current economic climate. Need proof? Just have a gander at the popularity of companies like Amazon, Grab, Uber and the like. It's the commercial activity of transporting goods to customers
Supply Chain Management on the other hand is the management of the flow of goods and services, involves the movement and storage of raw materials, of work-in-process inventory, and of finished goods from point of origin to point of consumption. Basically, it's managing how a product goes from creation up till delivery to the customer.
The Logistics and Supply Chain Management programme prepares students to work in the very challenging and dynamic field of logistics which demands the fast, efficient and accurate strategic business decisions. Students will be exposed to multiple logistic activities and applications such as inbound and outbound logistics, aviation, and land transport which includes rail, road and off-road transport, and ship transport.
In addition to that, this programme provides students the opportunity to learn the aspects of logistics operation management encompasses of the design, implementation and management of systems for efficient deployment of personnel, physical facilities, raw materials, in-process inventories, finished goods and related information or services. Students also will have an opportunity to learn directly from the world-renowned logistics companies through the frequent academic visits, academic seminars and industrial training.
What Will I Study?
Your first year will deal with the very basics of the production of products, the processes they undergo, and the commercial activity of transporting goods to customers. It will also include the mathematical theory necessary to succeed in this field. Subjects include Microeconomics, Management Information System, Basic Marketing, Product Design & Innovation Macroeconomics as well as others.
Second year will deal with more crucial, detailed subjects such as Intro to Logistics Management, Transport Theory and Practice, Basic Econometrics among others. This would be to familiarise you with how the business works, the responsibilities of different people in different sectors.
Your final year will be subjects that deal with the practical aspect of logistics and supply chain management. This effort is clearly or produce students who are prepped and ready for their industrial training, a proper introduction of how everything functions in real-time, that lasts an impressionable 12 weeks.
Who Does the Course Suit?
Logistics and Supply Chain Management suits students who are:
Analytical
Problem Solvers
Good with Numbers
Good Communicators
What are the Requirements?
What are the minimum requirements of a Bachelor of Science in Logistics and Supply Chain Management you ask? Well, that's fairly simply, as illustrated in the nifty table below:
| | |
| --- | --- |
| STPM | A pass in STPM, with a minimum Grade C (CGPA 2.00) in any 2 subjects, and a pass in Mathematics and English at SPM level or any equivalent qualification; OR |
| STAM | A pass in STAM with a minimum grade of jayyid, and a pass in Mathematics and English at SPM; OR |
| A-Level | Minimum 2 Principal Passes pass in Mathematics in O-Level |
| UEC | Minimum 5Bs (pass in Mathematics) |
| Diploma / HND | Any qualifications equivalent to Diploma or Advanced Diploma (Level 4 or 5, MQF) |
| Foundation / Matriculation | Matriculation / Foundation qualification with a minimum CGPA of 2.00 out of 4.00, or any equivalent qualification. |
| SAM / HSC / AUSMAT | TER/UAI: average 50% including Mathematics |
| CPU / CIMP | Average of 50% including Mathematics |
| IB | 24 points or higher based on 6 subjects (minimum level 4 for each subject) |
| Other Qualifications | International students are required to achieve a minimum score of 5.0 for IELTS OR its equivalent. |
What Job Opportunities Will I Have?
Arguably the most asked question would be, 'What can I work as if I graduate with a degree in Logistics and Supply Chain Management?'. The possibilities are actually quite varied and diverse, with numerous fields open for you to branch out to. Some of these include:
Administration and supervisory roles in export/import
Procurement and distribution manager
Freight forwarding and customs officer
Warehousing and inventory controller
Stock analyst or researcher
Consultants
Supply Chain Manager
Customs Brokerage
Distribution
Fleet Management
Freight Forwarder
Inventory Management
Loss Prevention
Ocean Freight / Marine
Procurement / Buyers
Production Planning
Rail Freight
Safety
Sales
Shipping / Receiving
Transport Management
Warehousing
Featured Recruiters
How Do I apply?
Applying is quite simple at IUKL. All you would have to do is click here. IUKL also offer Tuition Fee Waivers & Scholarships of up to 100% off.
Source: Afterschool