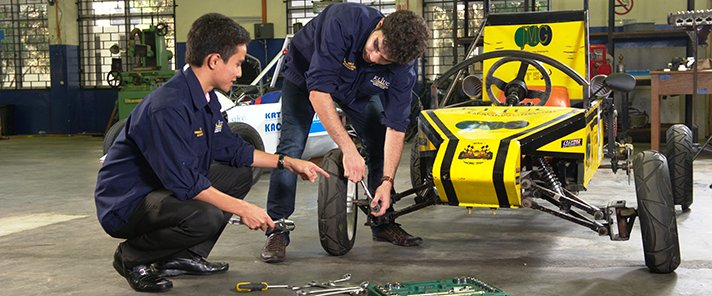 The right fit
INFRASTRUCTURE University Kuala Lumpur (IUKL) is known for its quality, recognised and affordable academic qualifications.
Rated as an Excellent (Tier 5) full-fledged university in the latest Malaysian Qualifications Agency (MQA) Rating System SETARA'13, IUKL is the first infrastructure university in Malaysia that emphasises the integration of both hard and soft aspects of infrastructure, aspiring to produce technopreneurs and skilled manpower with outstanding communication, technological and managerial skills.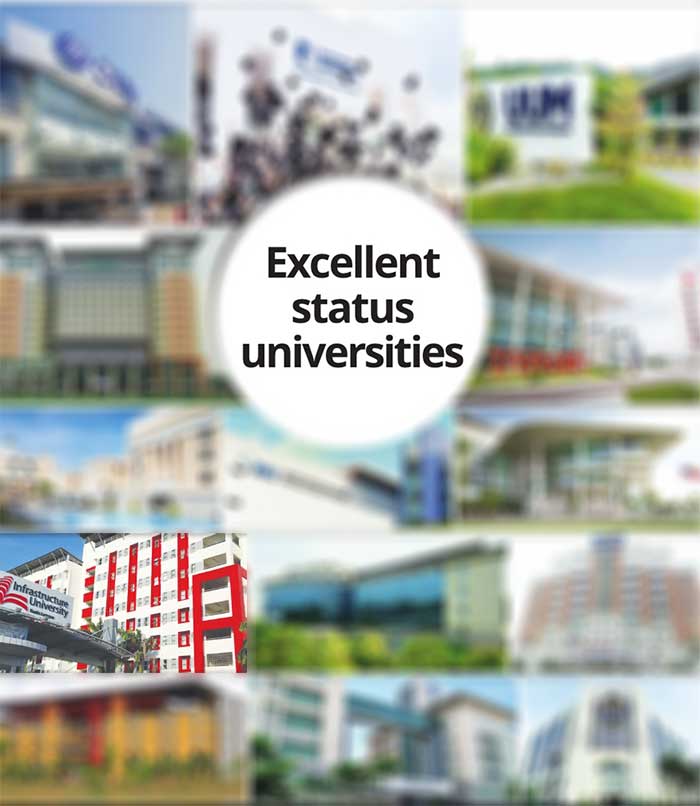 For more than 18 years, IUKL has provided education in various fields of study. These include engineering, architecture, construction management, quantity surveying, business, accounting, information technology and biotechnology.
IUKL's programmes are recognised and accredited by professional bodies locally and abroad. The programmes are approved by the Education Ministry and MQA.
Two of the university's degree programmes, the Bachelor of Civil Engineering (Hons) and the Bachelor of Electronics Engineering (Hons), are recognised by the Board of Engineers Malaysia (BEM) and the Washington Accord, an international agreement among bodies responsible for accrediting engineering degree programmes.
IUKL also has received recognition from various local and international professional bodies – Board of Architects Malaysia (LAM), Land Surveyors Board (LJT), Royal Institution of Surveyors Malaysia (RISM), Cisco, International Organisation for Standardisation (ISO), and the Association of Chartered Certified Accountants (ACCA), among others.
Access to international education is also provided through the cooperation between IUKL and several international universities in the United Kingdom, United States, Australia, New Zealand, Ireland, China, the Netherlands and Germany.
IUKL believes that quality education should be made available to everyone and hence makes higher education more affordable through its various scholarships and tuition fee waivers.
Those active in sports can apply for the IUKL Sport Excellence Scholarship. IUKL also collaborates with major print media such as the Star Education Fund and Sin Chew Education Fund to provide deserving students the opportunity to pursue their higher education.
IUKL also offers a tuition fee waiver of up to 60% to all its students who maintain a minimum CGPA of 3.50 and above.
No application is required for this fee waiver scheme as it will be automatically granted to high achievers. PTPTN and financial assistance from the State Foundation are also available.
IUKL is hosting its Info Day on March 12 and 13 from 10am to 4pm at its 100-acre campus.
The March intake is in progress and you can start a programme at IUKL with only RM100 and enjoy RM1,000 for on-the-spot registration during the Info Day.
For more information, call 1800 88 STUDY (78839) or visit www.IUKL.edu.my.