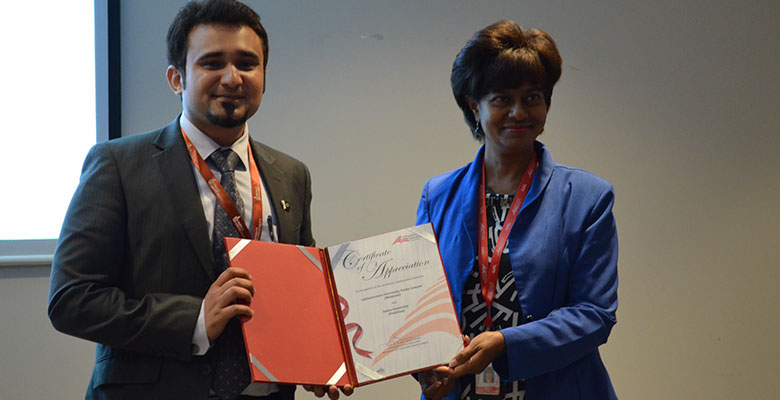 Kajang, 1st June 2016 – Delegates from the Indus University, Pakistan made an educational visit to IUKL today. A Memorandum of Understanding (MoU) was signed between IUKL and the University on 6 April 2016 to develop academic, cultural and social cooperation and to promote mutual understanding between the two universities.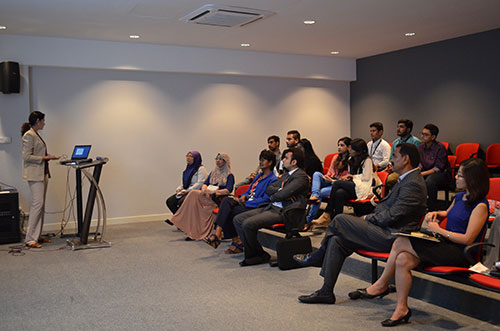 The delegates, consisting of eight undergraduate students from various programmes along with their Manager of International Relations, Mr. Rohail AKS, were ushered to the Mini Theatre for a two hours session. The session began with a welcoming speech by the Vice-President, Academic and Quality Assurance, Assoc. Prof. Dr. Christiantine Della, followed by a talk on "Creating Intercultural Awareness" by Ms. Norzita Yunus, then, a briefing by Ms. Kamaljeet Kaur, the Director of the Centre for Postgraduate Centre (CPS) on "Postgraduate Opportunities in IUKL", and last but not least, Ms. Cheryl Lee, Director of Marketing and Communications Division, elaborated more on IUKL.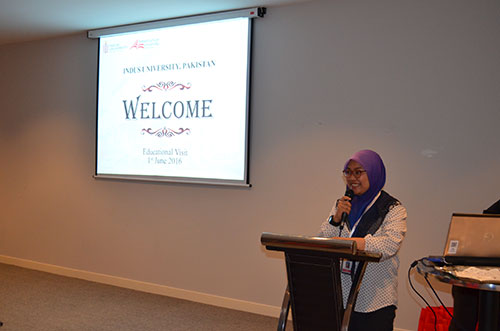 After the briefings, a ten-minute open discussion and Q&A session was held between the delegates of the Indus University and IUKL staff members. A token of appreciation was presented at the end of the session. A group photo of both universities was captured to add to the memory before they advanced for lunch and a campus tour.