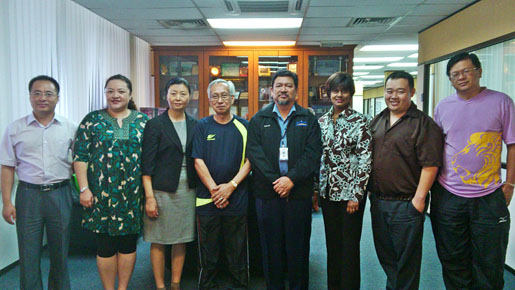 KLIUC graciously received 23 students and 3 members of staff from Hebei University, China on 13th July 2012.
The students are here for KLIUC's Edu-Tourism Programme (Summer Camp) which will run for 2 weeks at KLIUC campus.This is the second batch of students from Hebei University. The programme is an initiative of the Language Studies Department of the School of Communication and Language Studies (SCLS), KLIUC.
Visitors from Hebei University with the President of KLIUC,Prof. Dr. Zulkifli Abdul Hamid (4 th from the left).