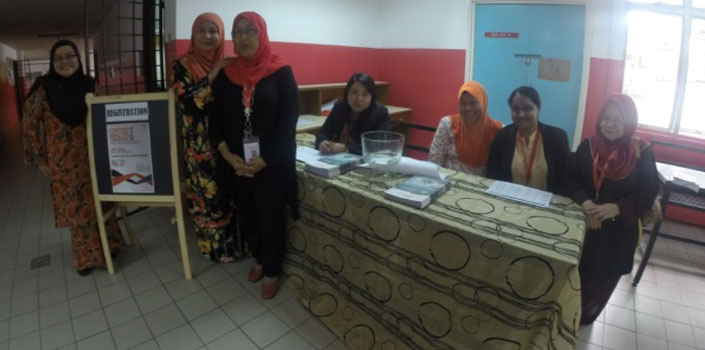 The first of the series of trainings provided by the Faculty of Arts, Communication and Education (FACE), in colloboration with the Centre for Postgraduate Studies was held on 1 July 2015. The "Content Analysis" training was organised to give exposure to students as well as researchers on content analysis and an understanding on the contribution of content analysis to their chosen field of study. The trainer of the workshop was Prof. Dr. Faridah Ibrahim, the Dean of FACE.
The 69 participants who attended the training comprised of 28 staff and students of IUKL, and 41 participants from external organisations and institutions of higher learning. Some of the external participants came from Kolej Universiti Insaniah Kedah, University Selangor, Universiti Kebangsaan Malaysia, Asia Med Executive Education Centre, Universiti Putra Malaysia, Univerisiti Sains Malaysia, King's College London, Universiti Teknologi MARA, Putra Business School, Permodalan Nasional Berhad, Nottingham University, Sunway University, International Islamic University College Selangor, Kolej Universiti Islam Antarabangsa, and Universiti Sains Islam Malaysia.
At the end of the training, participants were exposed to the techniques of content analysis, and had the opportunity to do a hands-on content analysis of newspapers provided to them. The training was pervaded with laughter and active interactions.
The second training session was held on 8 July 2015. This session was specifically for IUKL final year undergraduate students who are working on their project papers. Prof. Dr. Faridah again shared her vast skills in content analysis with the participants. Each participant received certificates at the end of the training.