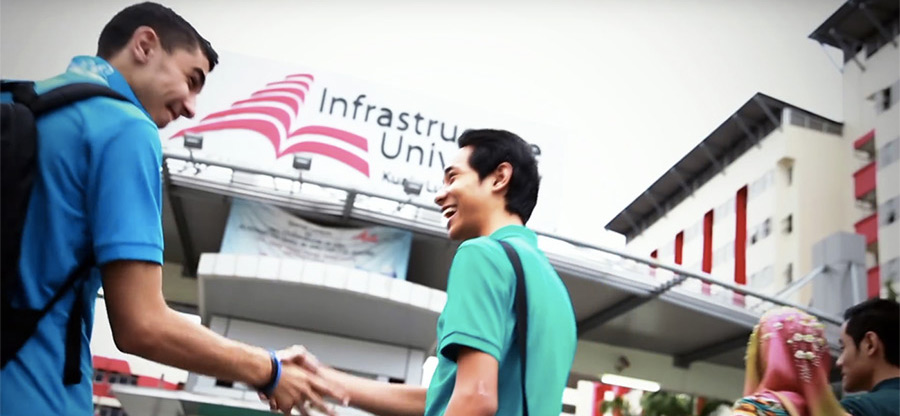 Malaysian students who study at IUKL can obtain study loans from various government bodies. Being a full-fledged university, IUKL's programmes are fully approved by the Ministry of Education (MOE) and Malaysian Qualifications Agency (MQA). Most of its programmes also have attained either partial accreditation or full accreditation from MQA.
With this advantage, study loans such as MARA, Perbadanan Tabung Pendidikan Tinggi Nasional (PTPTN) and financial assistance from the State Foundations are also available to students who choose to study at IUKL.
MAJLIS AMANAH RAKYAT (MARA) or PEOPLE TRUST COUNCIL through its Education Sponsorship Division (BPP) to provide educational loan facilities to all eligible Bumiputera for higher educational trainings and studies at Foundation, Diploma, Bachelor's Degree, Master's Degree, Doctorate, Medical Specialists and Professional certifications levels at any local and international institutions. Offered courses are to accord with MARA advertisements with terms and conditions applied.
Programmes available for MARA loan are:
Application Process Flow:
STAM will put up an announcement through social media detailing the application dates for MARA TESP and GREP applications
Students can submit an online application at http://eduloan.mara.gov.my/ according to the dates from the MARA schedule
Students need to submit the hardcopy of the online application once their application has been approved by MARA
Students need to submit the agreement to MARA within 2 weeks once they have received the agreement online
MARA will release a payment to IUKL Account for the tuition fee
Approximately within 4 weeks, the student or IUKL Bursary will receive a payment from MARA
For more info, log on to https://www.mara.gov.my/
Application Dates for Online Application:
Short Semesters
1st – 31st March
1st – 30th April
Long Semester
1st – 30th June
1st – 31st July
1st – 30th November
1st – 31st December
Application Process Flow:
Open the SSPN Account at any PTPTN counter or online at  http://www.ptptn.gov.my/
Open Saving Account with AmBank Islamic Berhad
Buy PTPTN Pin Number at (BSN) for RM5 or through online.
Students can do an online application at http://www.ptptn.gov.my/, and apply within a month (30 days)
Agreement approval within 7 days after the closing date
Student need to submit within 14 days to STAM / PTPTN
PTPTN will process within 14 days and AmBank will release the payment
Student & IUKL Bursary will receive the payment